A reader named Tim sent in today's lead image of a "Kodachrome" slide his father took at an auto show in the early '50s after viewing other photos of the same or a duplicate 1952 Plymouth chassis posted here in the past. We have included all of the earlier photographs and information below.
Can anyone tell us more about this display chassis, who constructed it, and at what auto show was the photograph taken?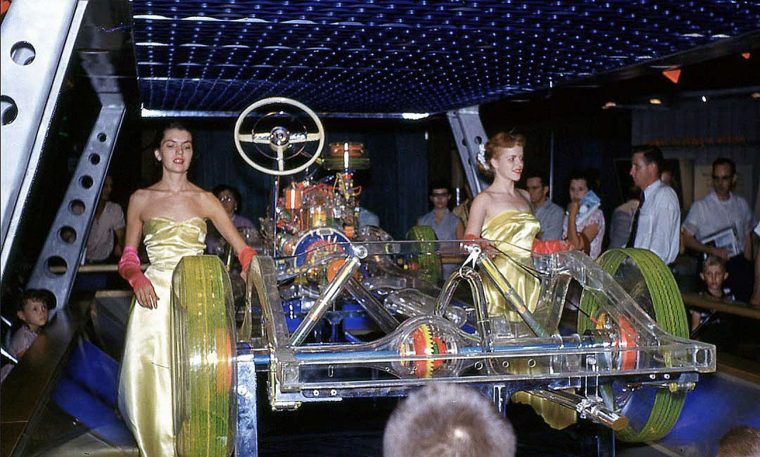 A rear view of the chassis posted here in 2015. The model on the left is the same one visible in the picture below.
September 17, 2015 : "Over three years ago we purchased and posted a black and white press photo of this Plymouth display chassis that for the most part was constructed out of clear plastic. Never in our wildest dreams did we imagine that it was highlighted with internal parts painted in such brilliant colors. Matt Novak posted this photo on Paleofuture recently, in color, but with different models."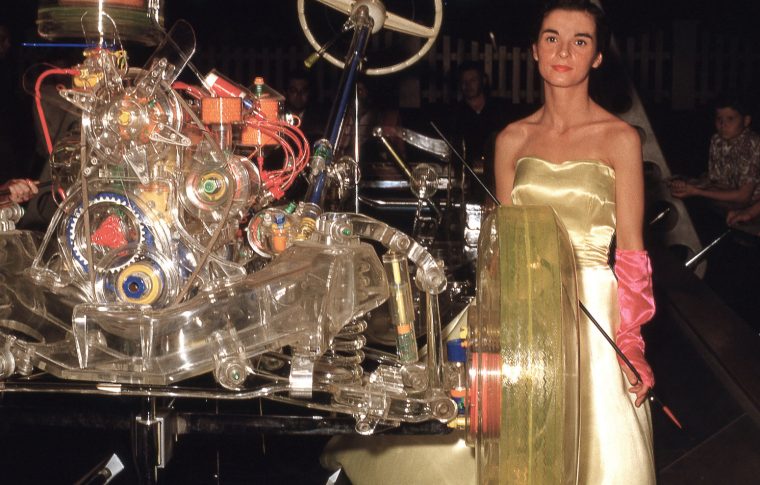 Enlargeable version of the lead image shows the construction of the front of the chassis in detail.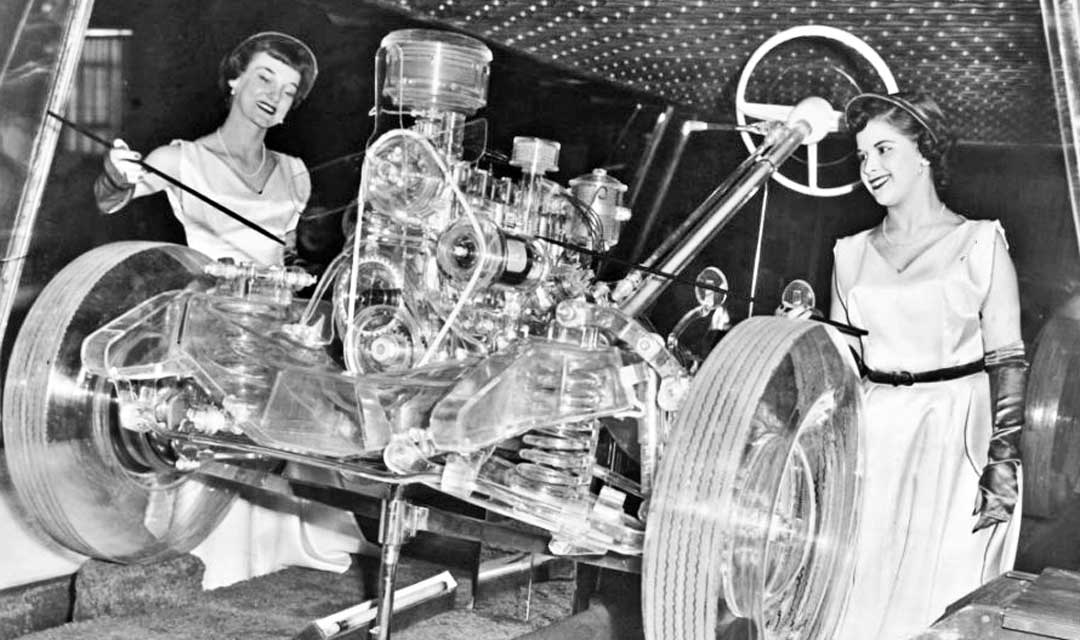 The original photo with different models was taken at the 1952 Chicago Auto Show.
Posted on April 7, 2012: "This press photo, dated March 18, 1952, from the archives complete with its original press release was taken at the 1952 Chicago Auto Show. No one has been able to tell us more about it or who constructed it. We are left to wonder if it was an in-house job at Plymouth or if was it fabricated by an outside vendor experienced with complicated one-off show displays? The chassis was constructed out of clear plastic except for the steering wheel and some of the internal parts in the engine, and other assemblies."
"The release with the photograph reads as follows: "Plymouth chassis and operating motor enclosed in clear plastic fascinate models Myra Miller (left) and Josephine Gayton. Plastic enables visitors to see the motor running."
"We believe it is likely that the internal engine and drive train components were slowly rotated by a speed-reduction gear set powered by an electric motor to dazzle show attendees. Can any of our readers tell us more about this fascinating display?"