The EV (electric vehicle) is in the news today and out on the roadways, and many believe that it is a new form of transport invented in the late-1900s. In actuality, it is reported that the first known EV was constructed by Anyos Jedlik, a Hungarian priest in 1828, a year after he built an electric motor. By the late-1880s in the UK, and Europe electric cars and the storage battery had been developed enough to become useable for short-range trips.
The US Energy Department reported that "William Morrison, from Des Moines, Iowa, created the first successful electric vehicle in the U.S. His car is little more than an electrified wagon, but it sparks an interest in electric vehicles." The first commercially produced EV's in the US became available in the late-1890s to 1900 and were popular for short trips up until the 1920s.
"Boss" Kettering had developed the electric starter enough by 1911 that it came as standard equipment on the 1912 Cadillac, and generally acknowledged to be the first American car to be so equipped. At that point, the "writing was on the wall" spelling the end of the EV, although the Detroit Electric Car Company continued on to as late as 1938 when at that time it was rebuilding its earlier machines.
The lead image contains a Cuyahoga EV, and a GE mercury arc rectifier battery charger. It was produced by the Cuyahoga Motorcar Company in Pennsylvania from 1908 to '09, and 1910 to '11 by the Cleveland Electric Vehicle Company.
Please share with us what you find of interest in these General Electric Co. images courtesy of New York Heritage.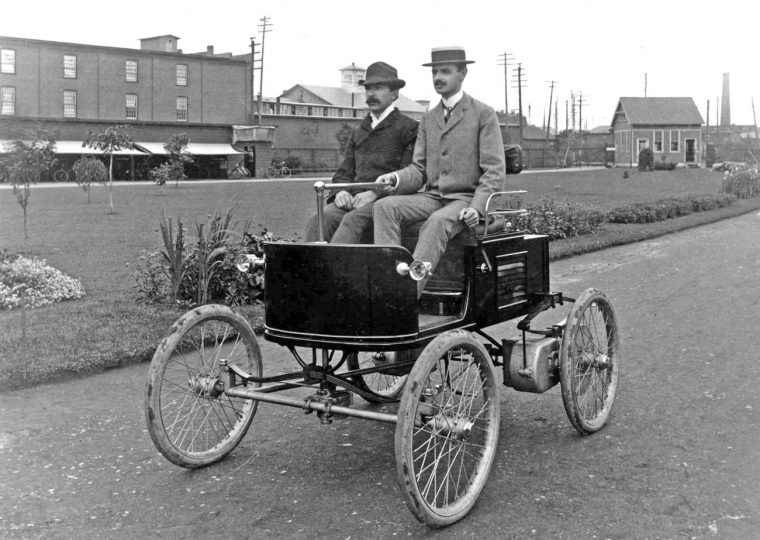 1900 General Electric EV owned by Jesse Lovejoy the GE Secretary in front of the Schenectady, NY plant.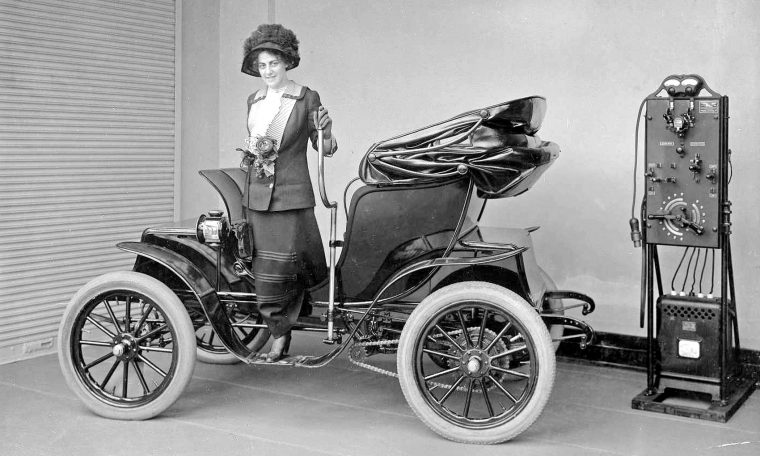 A woman with a runabout (above) and a coupe (below) both with GE chargers made for use in the home garage.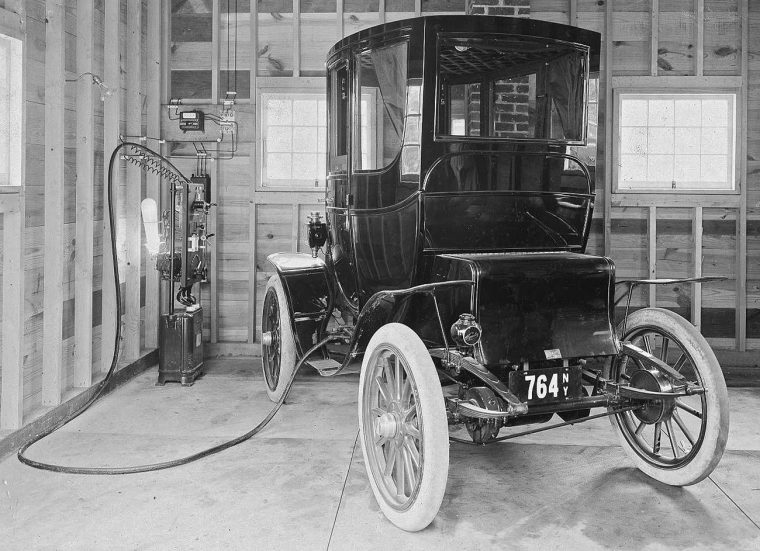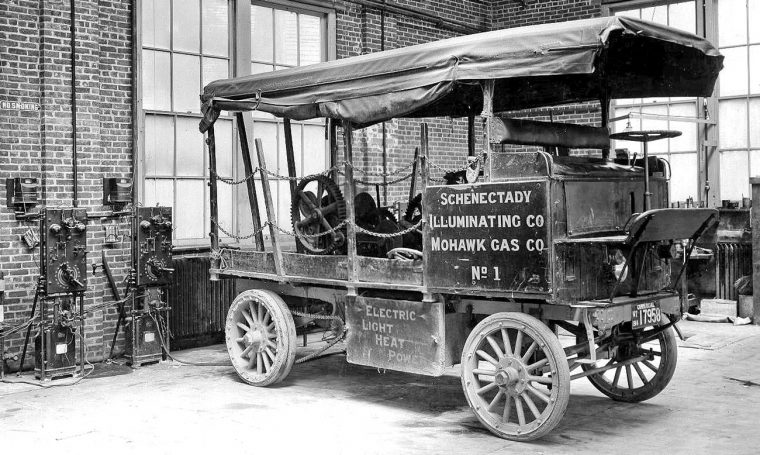 1914: Schenectady Illuminating truck and a GE mercury arc rectifier battery charger.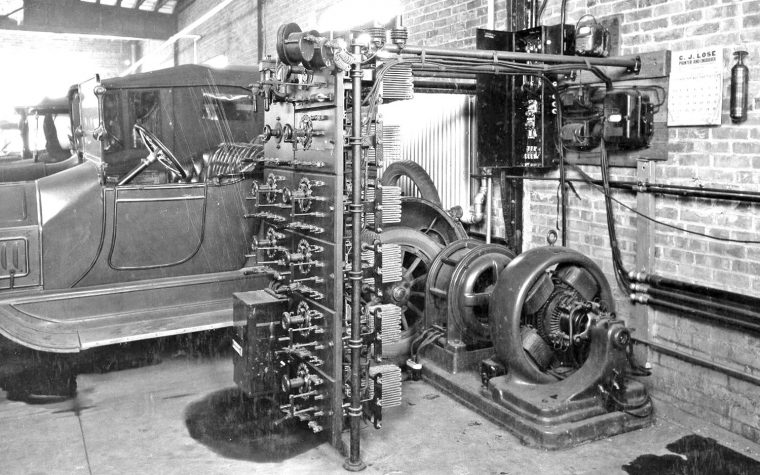 1916: General Electric EV battery charging set in front of a gas-powered car at the Fitch Electric Garage, located in Fort Wayne, Indiana.