Everyone loves a parade, and in the lead image, it appears that all of these women also liked to sing. The group of four women in the back of this bright yellow convertible a local car dealer may have supplied apparently were a part of a pep rally near a women's school. Can any of our readers identify the location?
As is the usual practice in this series, we ask our readers to tell us the year, make, and model of all of these vehicles along with anything else of interest in the photos. You can look back on all the earlier parts of this series here. The photos are via This Was Americar.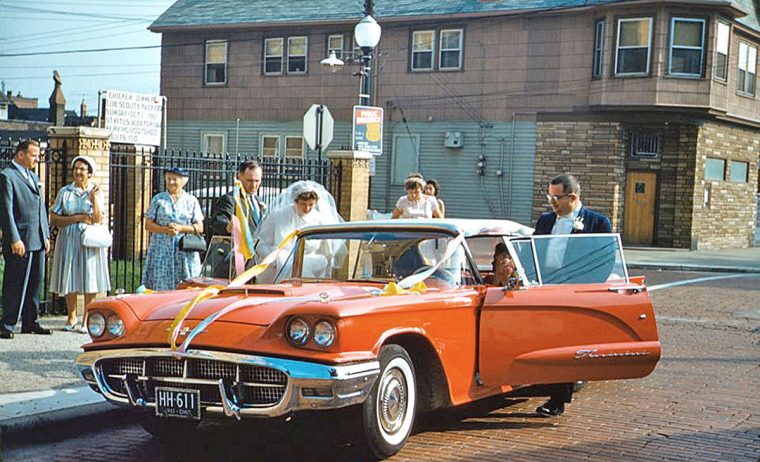 The bride and the groom are about to be escorted away from the wedding in this tomato red convertible.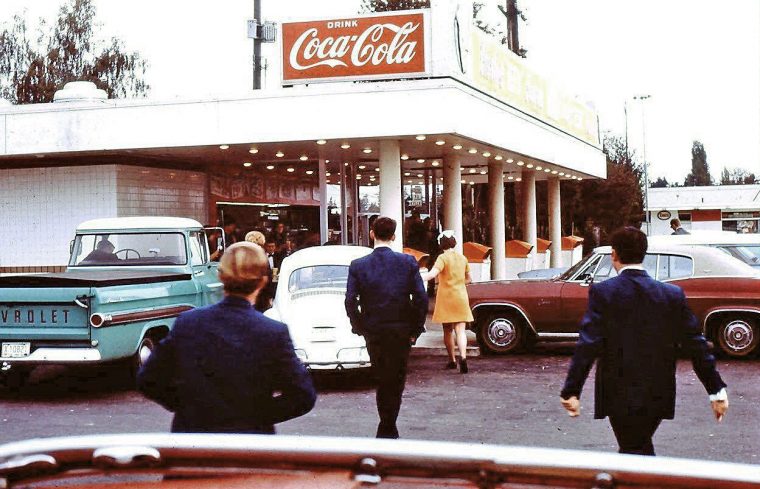 Possibly another wedding with the reception held at the local drive in?