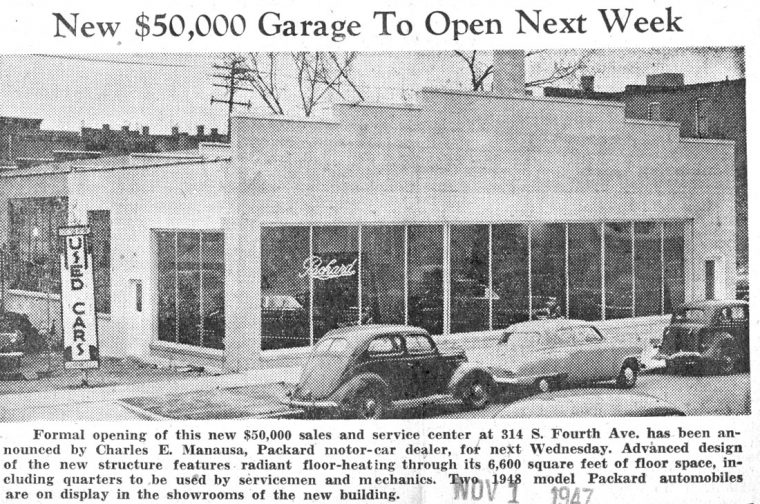 The early post-WWII days for automobile dealers who handled new automobiles was a seller's market due to the public's pent up demand for a new car to replace older and tired pre-war vehicles. It was also a time when many new auto sales and service buildings were constructed, and more aged facilities were updated and enlarged.
To help supply the demand for new cars, Charles E Manausa, the Packard dealer in Ann Arbor, MI, had this new masonry sales and service structure faced with "buff brick" constructed at 314 South Forth Ave. in 1947. The lead press photo taken in late October was used in an article on the grand opening published in the Saturday, November 1, 1947, "Ann Arbor News" (above.) Another article published the day before is included (below) with more information.
Please share with us what you find of interest in these photos courtesy of the Ann Arbor District Library.