The City of Minneapolis began documenting salvage yards by photographing them in the 1967 to the mid-'70s period. This was about the same time as the EPA started operations to clean up environmental pollution in the industry.
The lead image is a view of the sign, fence, and yard at Nate's Auto Parts located at 1032 Fifth St. North in the City. Part of the sign on Nate's building in the last photo in this post describes it as "Old Parts Headquarters."
Please share with us what you find of interest in these photographs courtesy of the Hennepin County Library.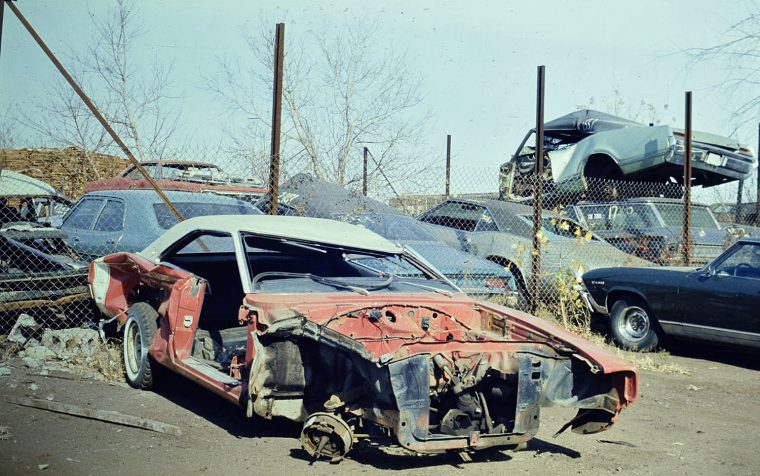 The white racing stripe on the rear of this Chrysler Products Corp. muscle car signifies it is not your "run of the mill" family car. It is in the yard at Wilensky Autos Parts Co. located at 1226 Washington Ave. North (below.) The photos date to October of 1974.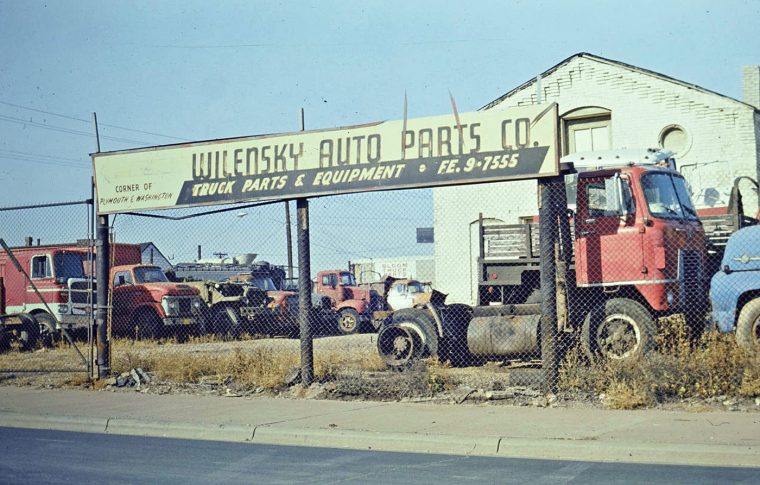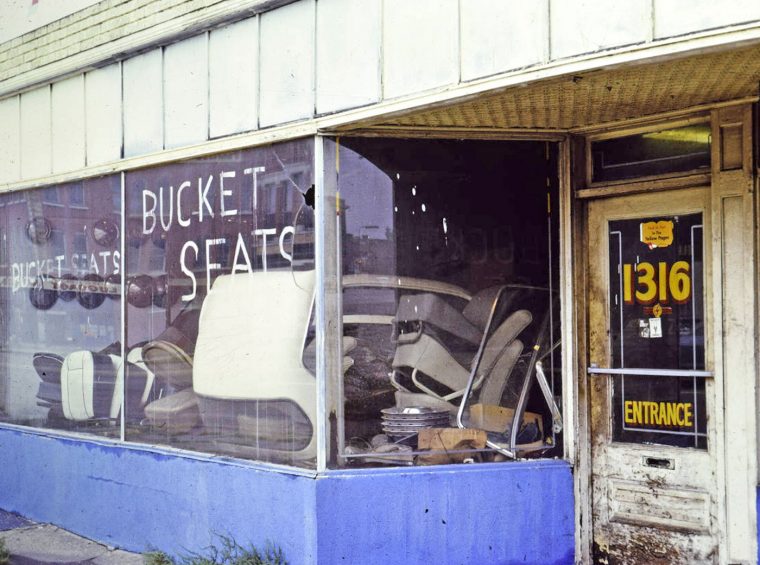 This August of 1965 photo of Hans Auto Parts was taken by the City Zoning Department for a change of use "Conversion: commercial to junkyard" at 1317 Washington Ave. North.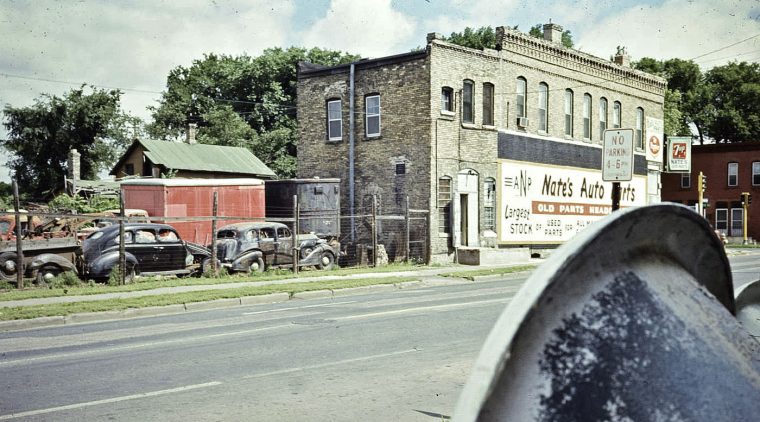 Nate's Auto Parts "Old Parts Headquarters" located at 1032 Fifth St. North. Note the cast iron bathtubs in the foreground.