Today's lead image is reported to have been taken on March 1, 1970, on 4th St. in  Philadelphia, PA. The first thing that catches your attention is the streetcar, although just to the left of it is a tired-looking Corvette that appears to have had its front end patched up after a collision. Hopefully, our eagle-eyed readers with be able to pinpoint the location where the photo was taken.
As is the usual practice in this series, we ask our readers to tell us the year, make, and model of all of these vehicles along with anything else of interest in the photos. You can look back on all the earlier parts of this series here. The photos are via This Was Americar.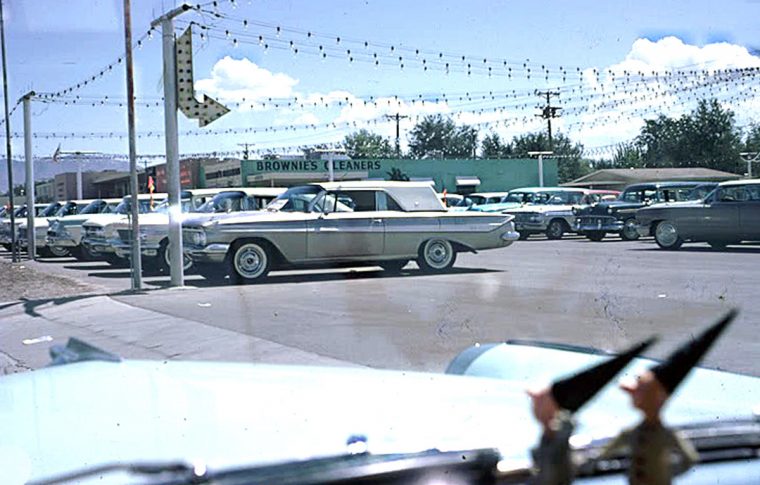 This through-the-windshield view contains a Chevrolet parked on a used car lot equipped with a bizarre-looking roof that appears to be removable. Who can identify the maker of the roof, and the car the picture was taken from and the figures on the dashboard.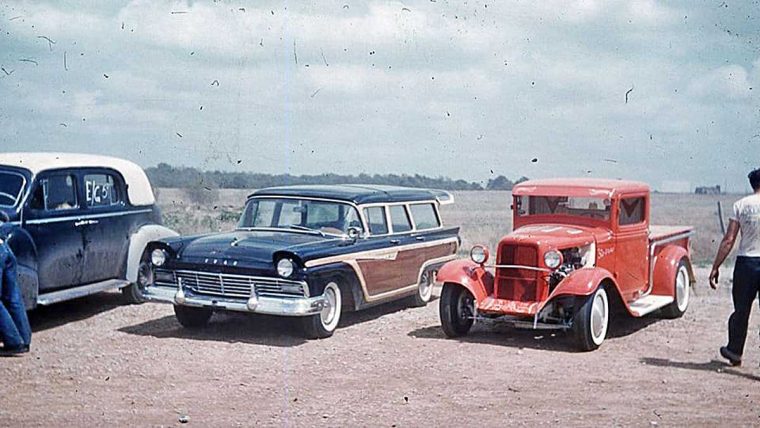 An odd mix of vehicles apparently parked in the pits at an unknown drag strip.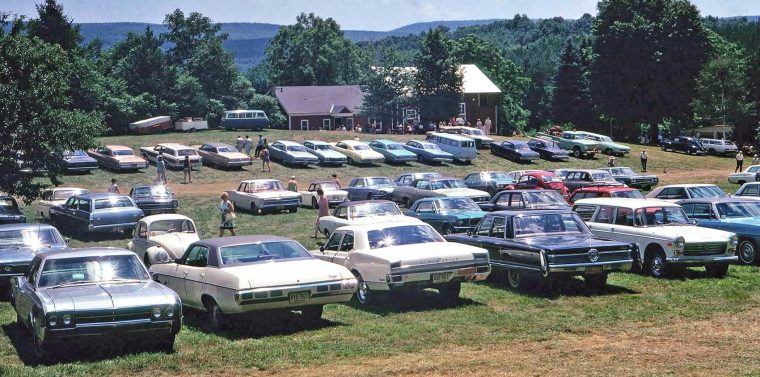 And finally, parked cars at some type of a summer get together.