Someone must have been feeling mighty proud when they took a photo of this luxurious convertible. It appears to be a extra special model as it has more side trim and a different script on the front fender than what is seen on the top of the line model produced during this particular year. Tell us all there is to know about this machine.
As is the usual practice in this series, we ask our readers to tell us the year, make, and model of all of these vehicles along with anything else of interest in the photos. You can look back on all the earlier parts of this series here. The photos are via This Was Americar.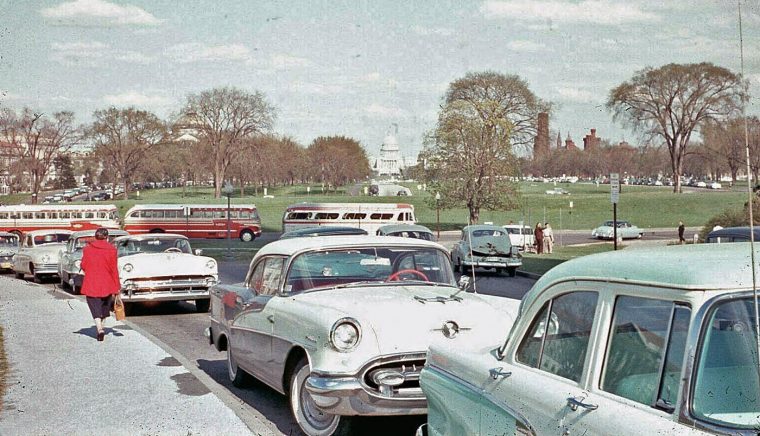 Springtime in Washington D.C.?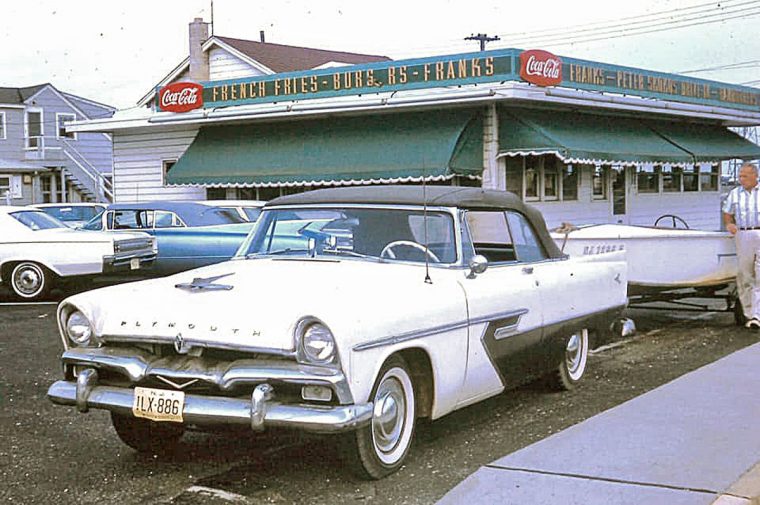 A Restaurant located in Point Pleasant on the New Jersey shore.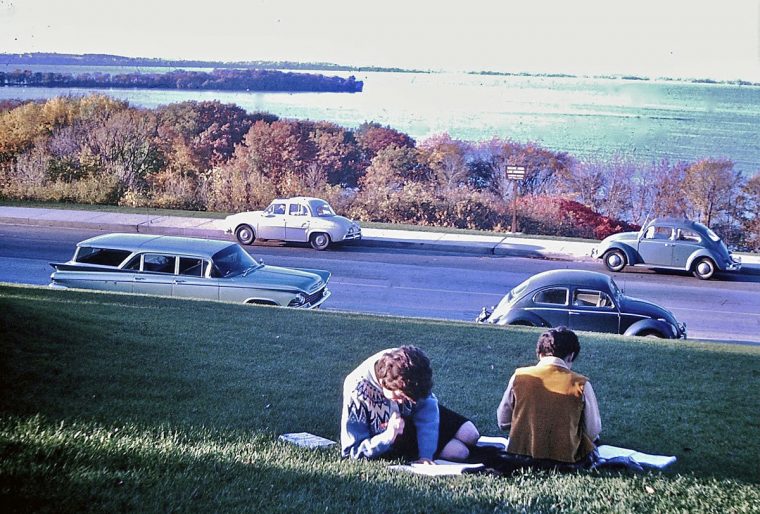 We chose this photo because we haven't had a sighting of one of the little four-door imports 0n these pages in a while.