In the first decade of the 20th century, if you owned a "horseless carriage" and lived in or near the city or town where you purchased it, service and repair work on it could be accomplished by a local dealer or garage. However, once a car owner decided to take a trip with their automobile in the country, "all bets were off." If a repair or an adjustment was needed, the motorist or a local blacksmith were usually the only ones that might be able to fix the machine.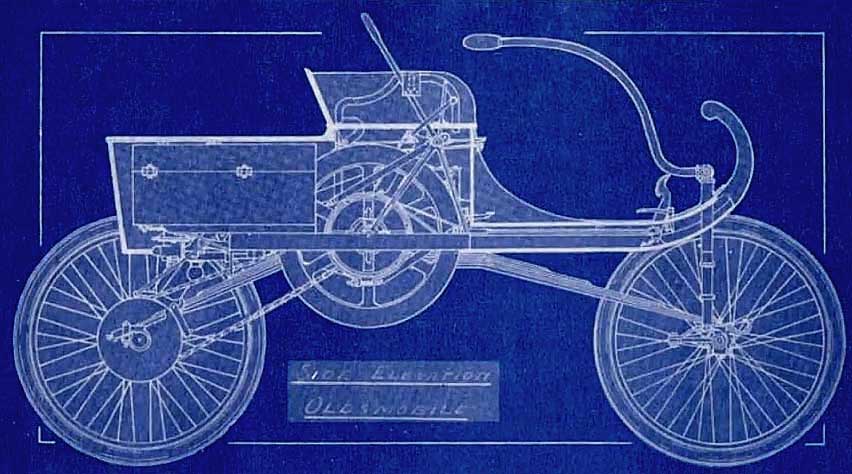 Blueprint of an early wire-wheeled "Curved Dash" Oldsmobile from the owners manual.
If you happened to be traveling through Munich, North Dakota (founded in 1904,) with a population of only about two-hundred and fifty residents and needed assistance with your vehicle, the crew at the Munich Iron & Plow Works were likely to be the only help around to get you back on the road. The Smithy in this image is posing with an iron buggy "tire" he has rolled and forge-welded, and his assistant is sitting in an early "Curved Dash" Oldsmobile (1901 to '07).
Share with us what you find of interest in this photo via, and learn more about a 1902 "Curved Dash" Oldsmobile in the video (below) courtesy of the Owls Head Transportation Museum.