Almost six months to the day after construction began on Howard Cooper's new Volkswagen Dealership on May 20th, it opened for business on November 18, 1965, at 2575 South State St. in Ann Arbor, MI. The new and modern 15,600 square foot building was constructed on a five-acre plot located one and a half miles south of the center of the City.
Nearest to the camera in the lead image of the showroom is the Karmann "Ghia" behind it in the center are sedan and convertible versions of the "Type 1 Beetle," and on the far-right is a "Type 3 1500 Fastback." The full-service facility included service and part's departments and an engine rebuilding and repair department.
Cooper also added Audi and Porsche franchises at the site sometime before 1975. In the spring of 2012, the facility was purchased by Germain Cars, and three stand-alone buildings, one for each automaker were constructed at the site. See a July of 2018 view of the VW and Porsche dealerships here.
Please share with us what you find of interest in these photos courtesy of the Ann Arbor District Library.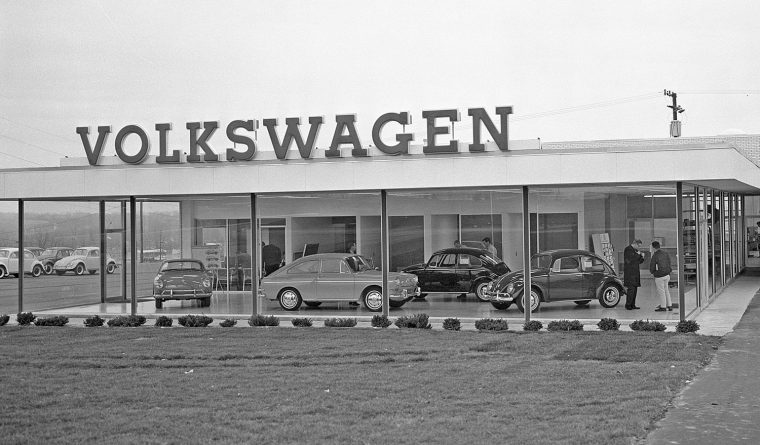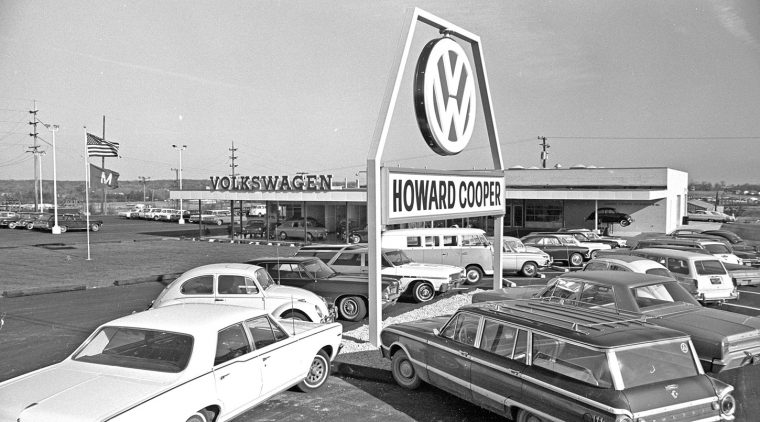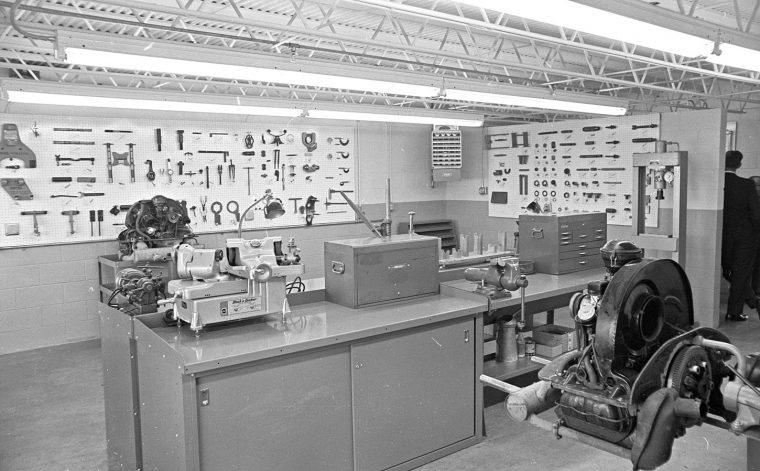 Engine rebuilding and repair department.