Today's feature includes three images of automotive service facilities in the northwestern Washington State, Grays Harbor County cities of Aberdeen and Montesano. The lead image and the expandable version of it (below) dating to November 11, 1953, contains the S & W Firestone Service Center located at Wishkah and M Streets in Aberdeen during its grand opening celebration.
Please share with us what you find of interest in these photographs courtesy of the Jones Photo Historical Collection.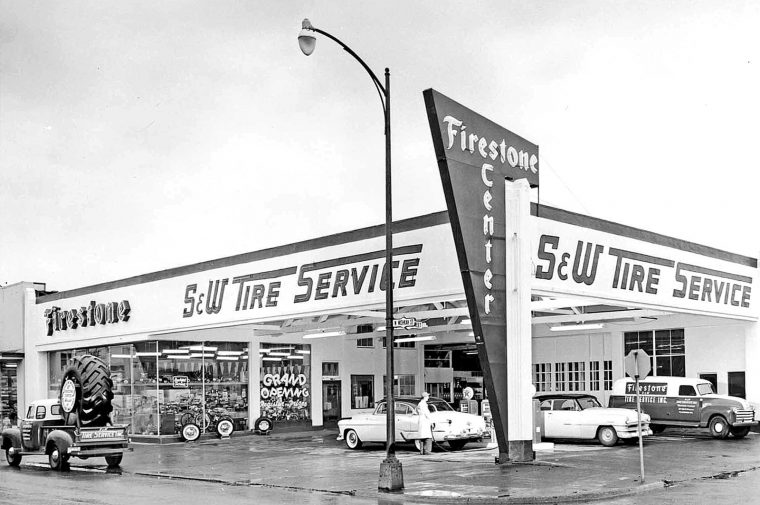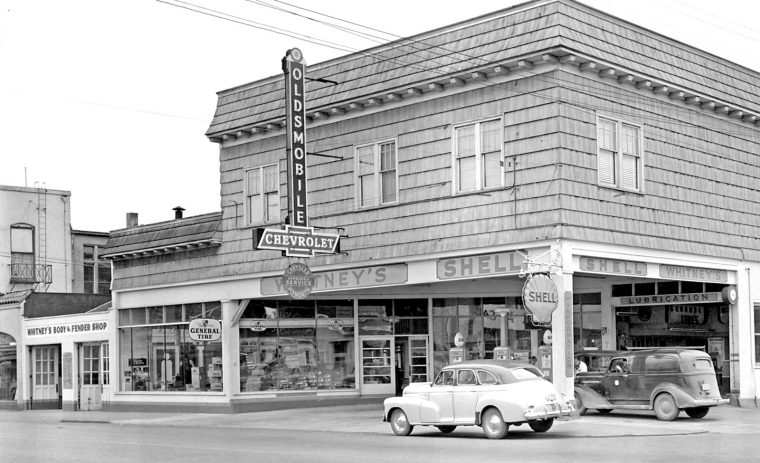 Whitney's Buick-Chevrolet-GMC Dealership in Montesano, WA, was photographed on July 30, 1942.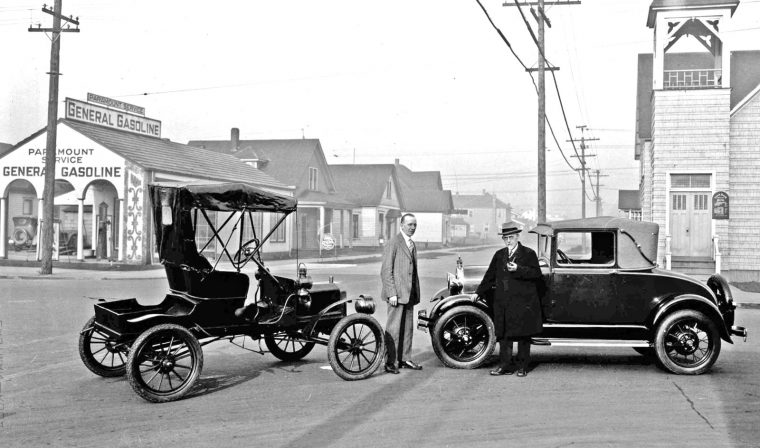 This image dating to the 1928 car model year was taken on the street in front of Lee Bigelow's Ford Agency in Aberdeen, WA. The car on the left is a 1906 Ford Model "N", and on the right is a 1928 Model "A" Ford sport coupe purchased by Doctor Chamberlain.