Today's featured mid-1960s image contains traffic on a California highway driving away from one of the larger cities in the state. Despite of the year of manufacture differences, the three vehicles closest to the camera almost give the photo the appearance of having been taken for an automaker to show its machines out in front of the competition. Although in reality it just looks that way and is a random photo.
As is the usual practice in this series, we ask our readers to tell us the year, make, and model of all of these vehicles along with anything else of interest in the photos. You can look back on all the earlier parts of this series here. The photos are via This Was Americar.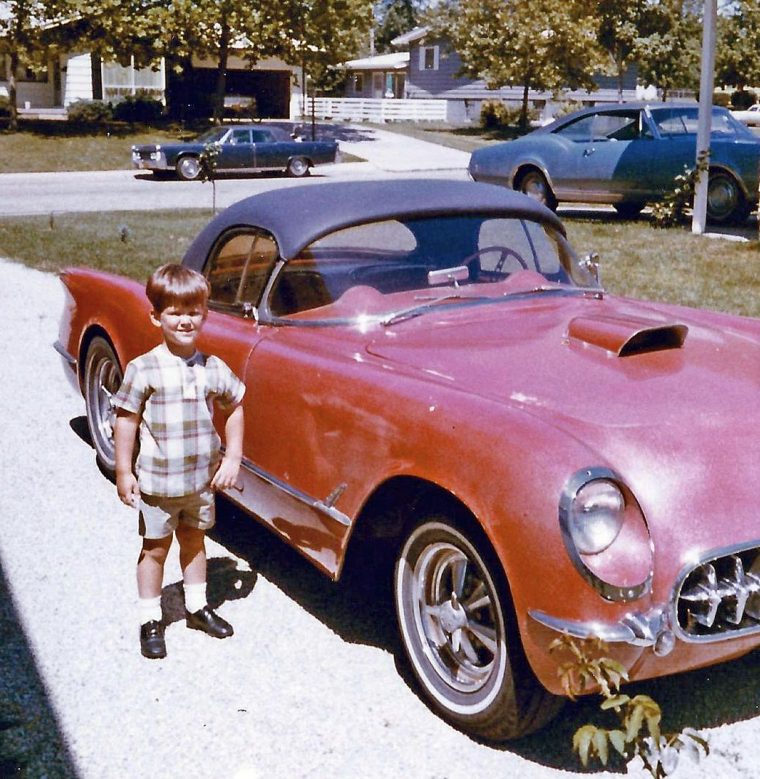 For many owners, this vehicle has always been a canvas upon which they could add their own design ideas, colors and choice of accessories.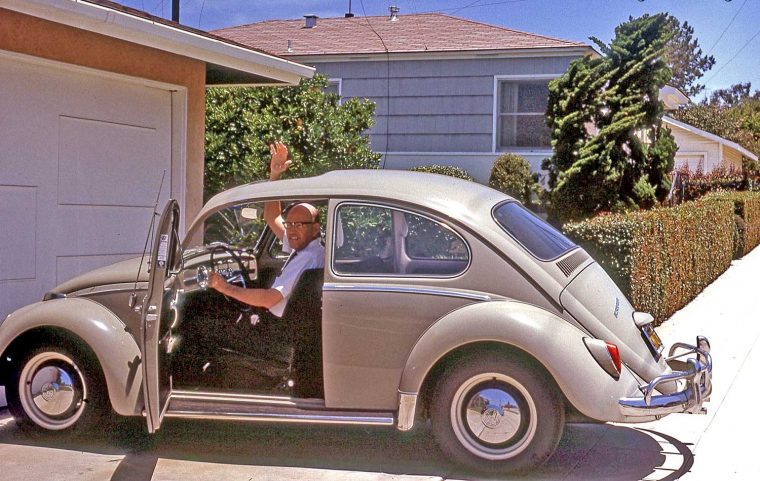 Is this a happy new car owner demonstrating the usefulness of one of its accessories?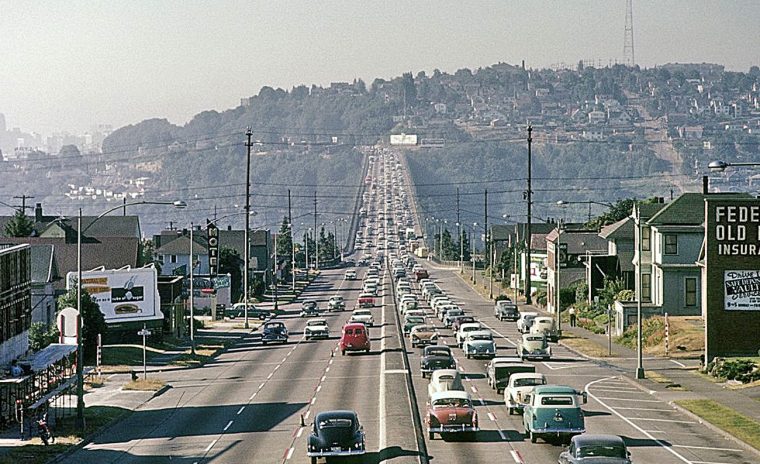 The second picture today with a big city in the background, this time with rush hour traffic heading into it.