Today's feature is a video of a shortened and edited version of a silent film with sound dubbed in made in Ottawa, Canada, in December of 1942 after a crippling ice storm. The freezing rain storm literally stopped streetcar traffic "in their tracks" after ice build-up on the rails made it impossible for the cars to continue moving.
It took workers five days to clear the ice so that streetcar traffic could resume. In the video, you will see work crews chopping and shoveling ice off of the tracks while interesting vehicular travel passes by.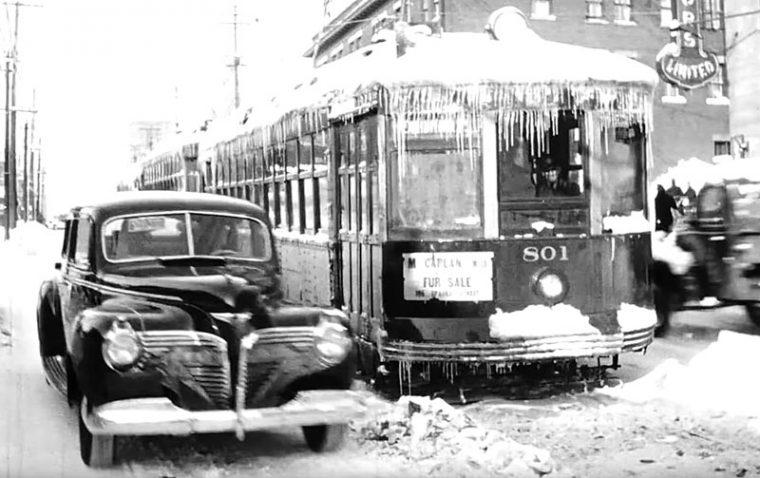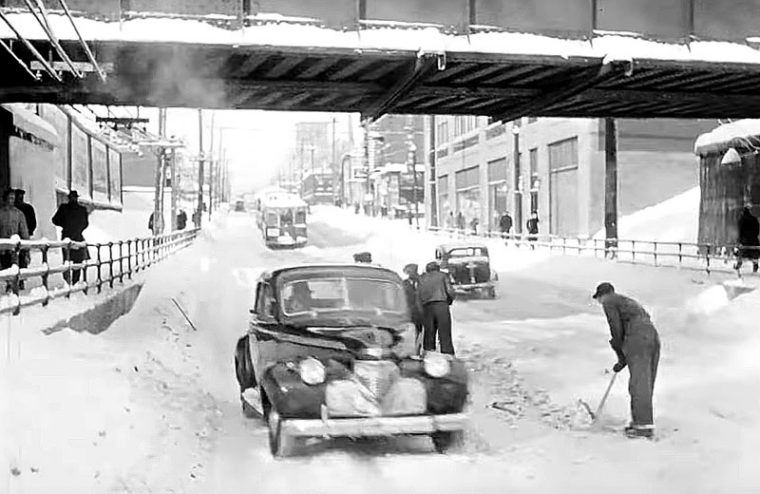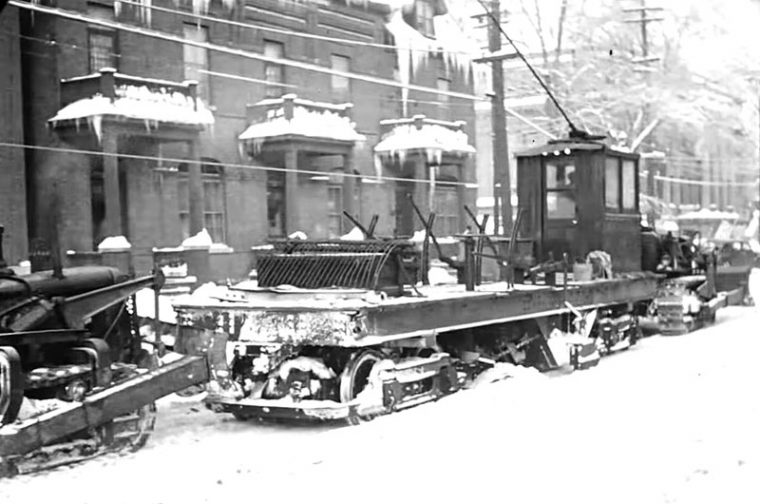 After viewing this edited version of the film highlighting automobile and truck traffic (above) you can watch the original 8:53 minute long movie courtesy of the Library and Archives Canada.