Back in the pre-EPA days, it was fairly common to dump waste engine oil onto the ground. This set of circa 1925 images contain a Yankee Filling Station located on Wells Street next to the Park River in Hartford, CT. Oil drums visible in the lead photo point to were gas station employees dumped used oil and gear lube over the bank in two spots. Note the glistening appearance the oil adds to the rock retaining wall before it drains down into the river. The H.G. Murk & Co. next door was located at 25 Wells St. in the Capital City.
Please share with us what you find of interest in these Hartford City Parks Collection photos found via the Connecticut Digital Archive.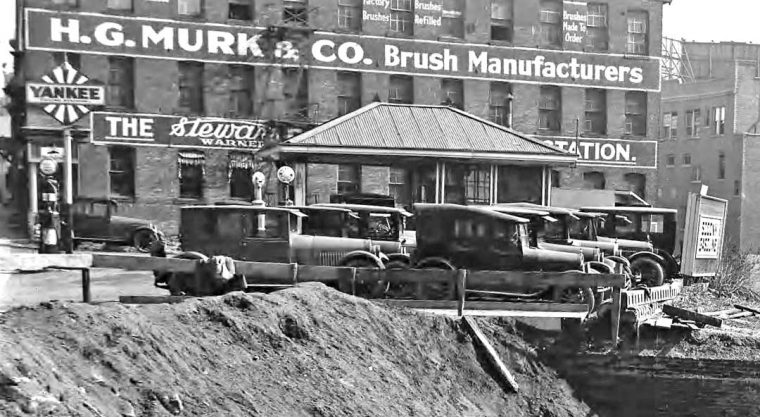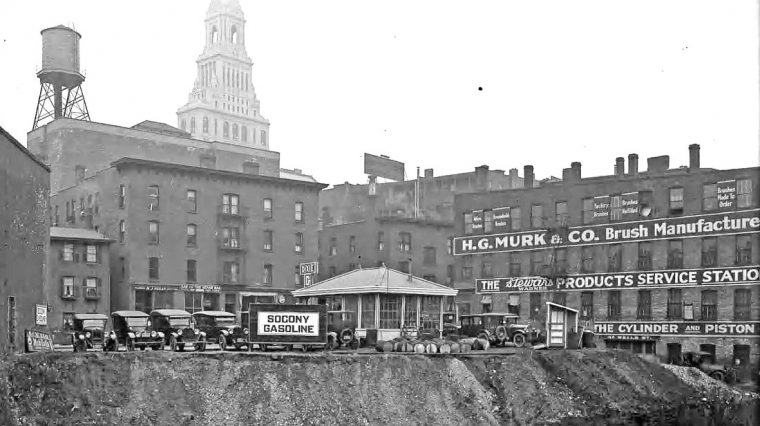 An earlier view when it was a Dixie filling station. Note "The Cylinder and Piston" sign.