There is little information to be found about the LeFevre Motor Company, which sold and serviced  Studebaker and Dodge cars and trucks at 312 3rd Ave. in Brookings, South Dakota. Other than this set of photos and the information with them, the only other details that came to light was that the Company also had Edsel agency probably in another location. The lead image containing a Studebaker Lark was taken in May of 1962 when LeFevre was a dealer for the automaker.
Please share with us any information that you can about the LeFevre Motor Company or find of interest in this set of images courtesy of the Digital Library of South Dakota.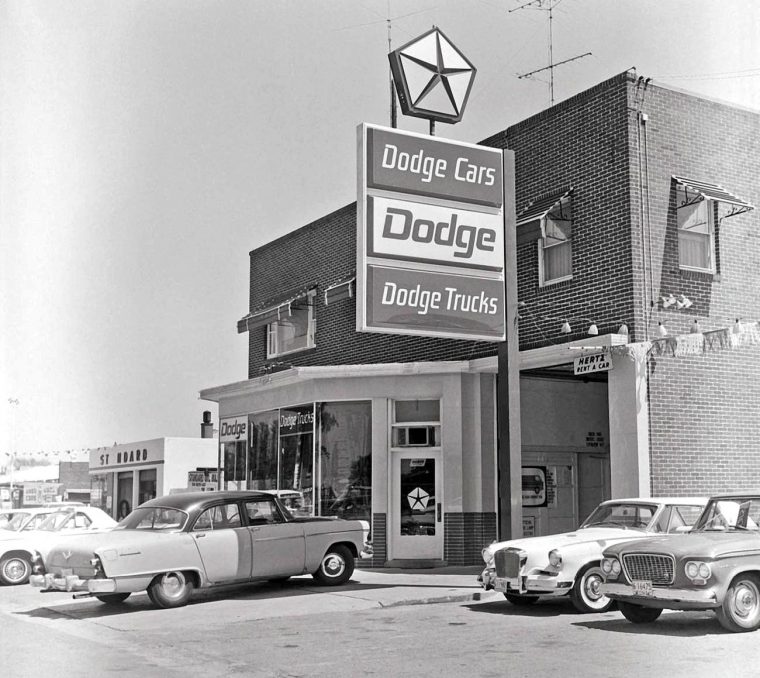 This image dated to May of 1964 was taken after the Company changed over to selling Dodge cars and trucks. The 1962 Studebaker Hawk and Lark appear to be used cars for sale.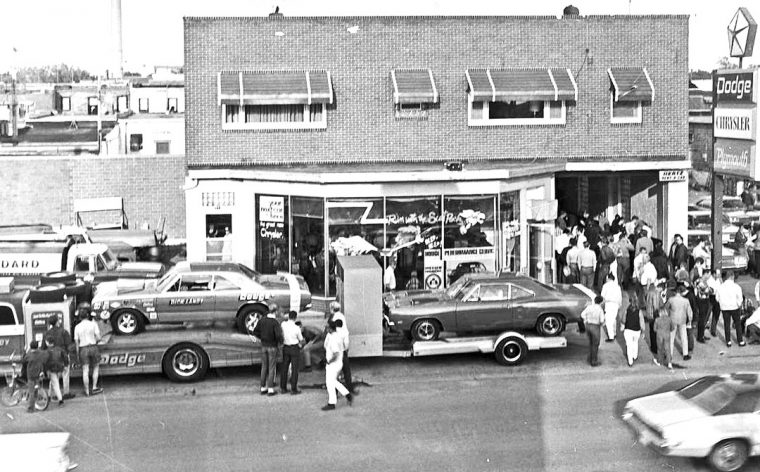 Dick Landy's drag racing team sponsored by Dodge made an appearance at the dealership in May of 1969. Note the "Ride with the Scat Pack" logo in the showroom window that referred to the optional

440 Magnum engine equipped with three two-barrel carburetors.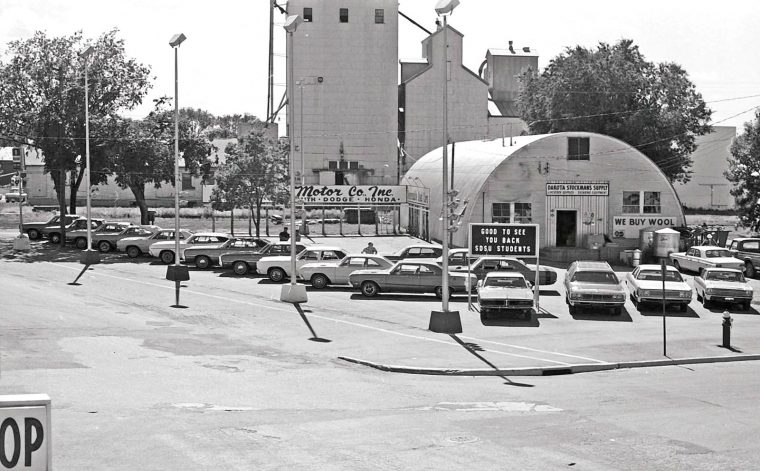 September of 1969 photo of the LeFevre used car lot located at 229 Front Street in Brookings.