The National Motor Vehicle Co. located in Indianapolis, IN, added the first huge new Model "E" 477 CI 50-60 HP six-cylinder car in 1906 to its line up which also included a smaller four-cylinder model introduced in 1905.
"Watch for the Round Radiator" was the slogan chosen or advertising the firm's vehicles with this style of radiator made famous by the French Delaunay-Belleville luxury car. The 1907 Model "L" shared the same appearance, although it featured a larger 75 HP L-head engine with 4.875 x five-inch bore and stroke with crank and camshafts supported by ball bearings. We believe today's featured car is a 1906 or '07 model. Full details of this engine can be found (below) in pages from a 1906 National catalog.
The auto stage replaced the earlier stage carriage to transport paying customers when it was developed enough to be reliable. This Wyoming Auto Stage Co. National was photographed next to the Eden Hotel located in Eaton, Wyoming.
Please share with us what you find of interest in these photos courtesy of the American Heritage Center at the University of Wyoming.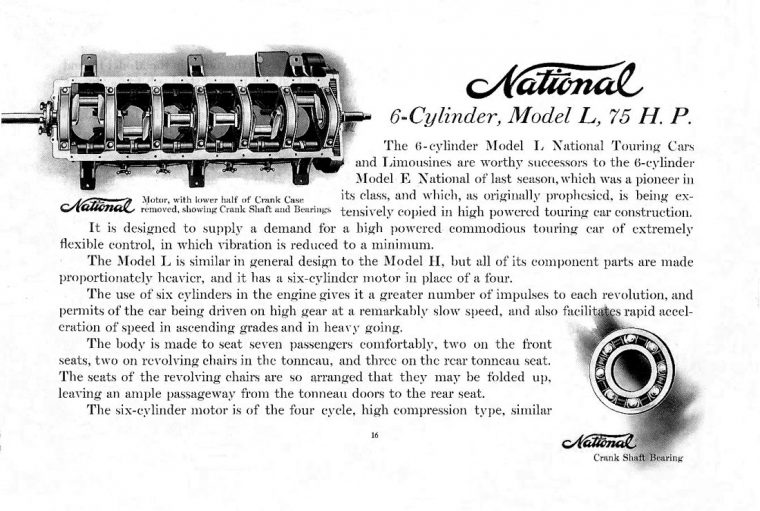 Details of the 1907 National six-cylinder engine.