Currently, new car dealerships send out emails or direct mail letters to past and potential customers. Back in the 1940s, '50s, and '60s, new car dealerships used postcards with colorful Kodachrome images to entice car buyers to visit their facility. Usually, the photo contained the dealer's building and inventory out on the lot, although pictures of the inside of the showroom were used on occasion. Today we are featuring four dealership postcards.
The lead image is a mid-196os postcard image of Coyle-Hampton Motors, located at 10200 San Pablo Ave. in El Cerrito, CA. The car seller's stock-in-trade was, for the most part, used imported sports cars and sedans with a couple of Corvettes added in the mix. Autometrics, a dealer in used imported vehicles, is now at this location, and the building has survived.
Share with us what you find of interest in these postcards courtesy of auto historian Alden Jewell.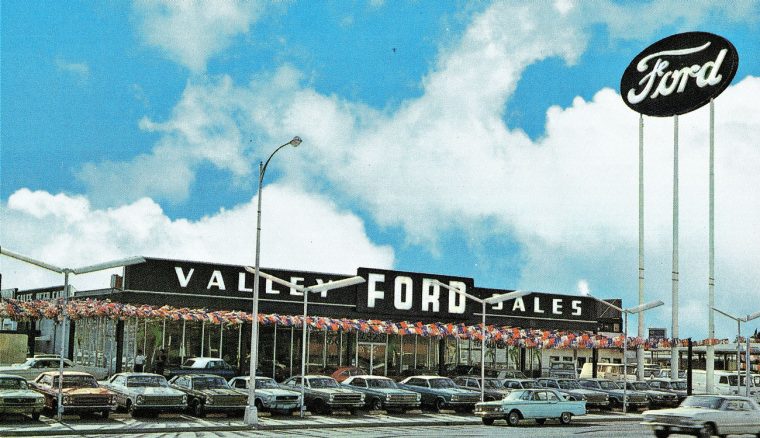 Valley Ford Sales was located at 2425 North Blackstone Ave. in Fresno, CA, when this picture was taken during the 1966 model year.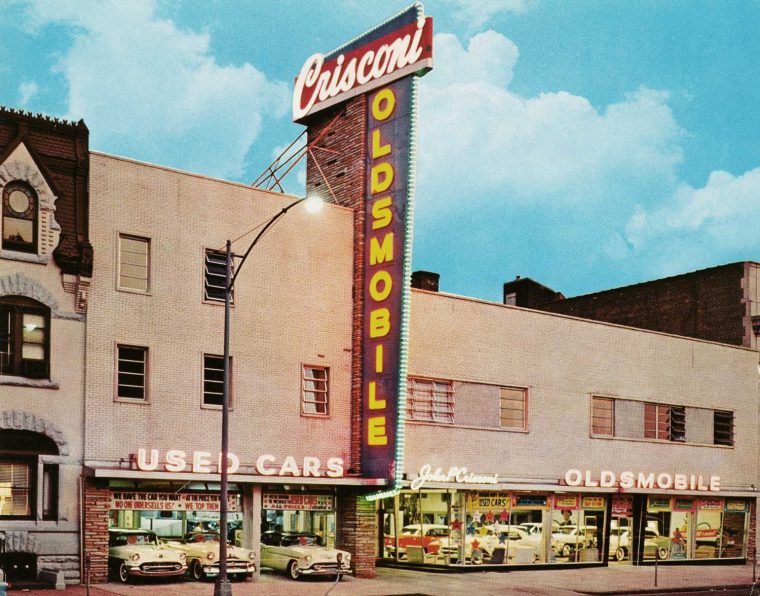 John Crisconi's Oldsmobile dealership was located at S. Broad Street in Philadelphia when this image was taken during the 1955 model year.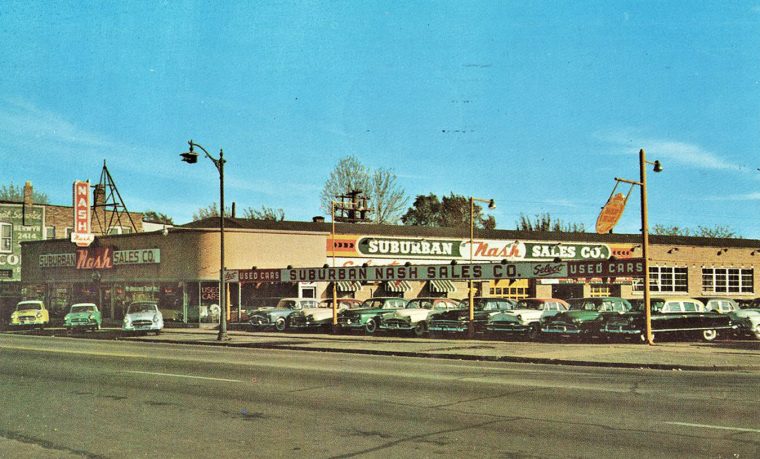 Suburban Nash Sales Co. was located at 7050 Ogden Ave in Berwyn, IL, when this image was taken in 1954. Berwyn Kia is now at this location.