Today we take a look at three service centers that sold tires located in Ann Arbor, MI, in the 1930s and the '40s. The Firestone Store in the lead image and the expandable version of it (below) is still in business today. The service center was photographed in July of 1946 and is located at East Huron and South Division Streets in the City and was featured here recently. It has been included again because of finding this better overall view of it and the intersection.
Please share with us what you find of interest in these photos courtesy of the Ann Arbor District Library.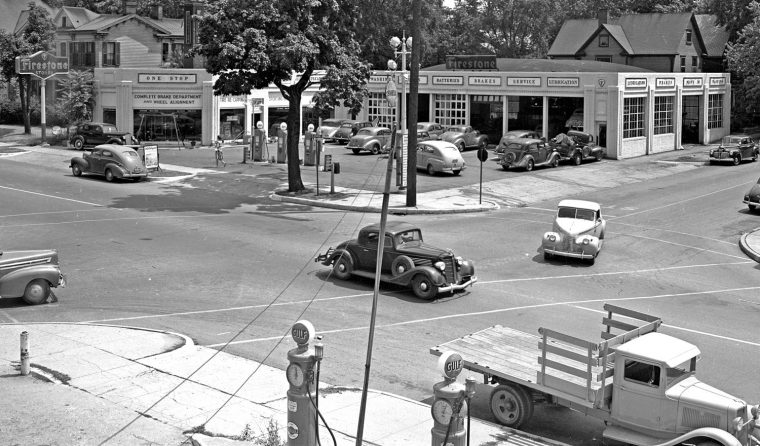 The Firestone Store located at

East Huron and South Division Streets is still in operation today.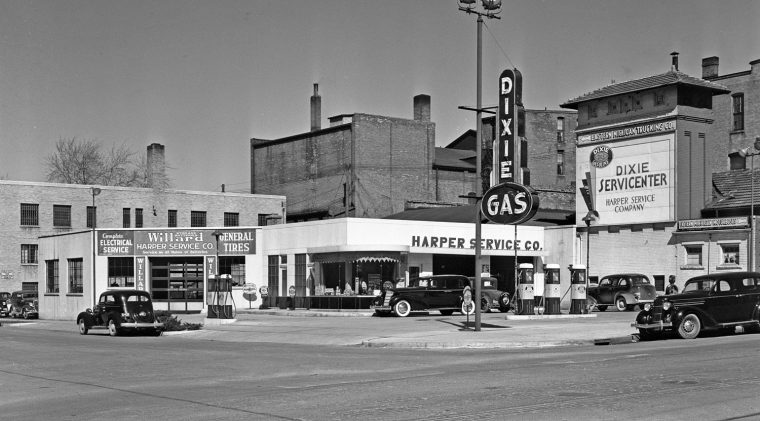 The Harper Service Co. located at West Huron and North Ashley Streets sold General Tires. The building has not survived redevelopment in that area of the City.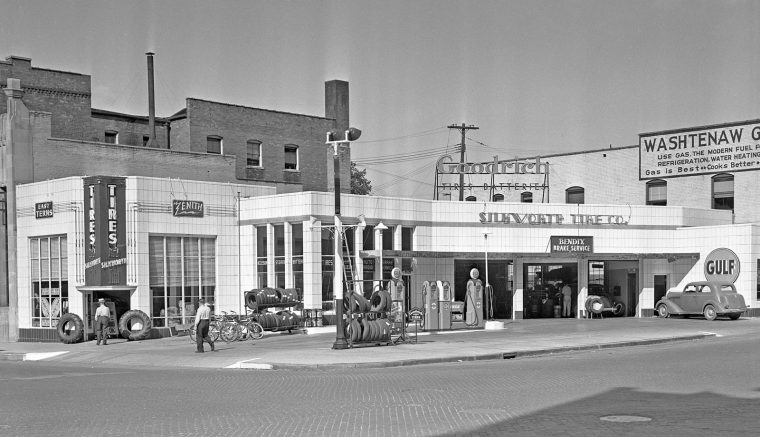 The Silkworth Tire Co. at Huron St. and 4th Ave. handled Goodrich tires. The building has survived with some changes since this image was taken in 1948.