Today's lead image is an example of the post-war economic expansion, which with a few exceptions, continued from 1946 to the 1973 to '75 recession. To many, a house in the suburbs and a new car meant that they had attained the American dream. To some owning a Cadillac was a status symbol that represented the fact that they "had made it."
As is the usual practice in this series, we ask our readers to tell us the year, make, and model of all of these vehicles along with anything else of interest in the photos. You can look back on all the earlier parts of this series here. The photos are via This Was Americar.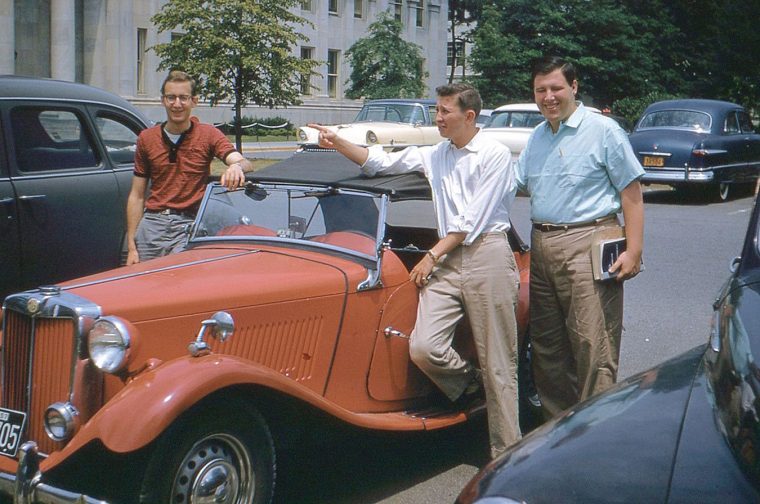 The clothes, the sports car, the buildings in the background, and the license plates suggest this photo may have been taken on a collage campus in the Northeast?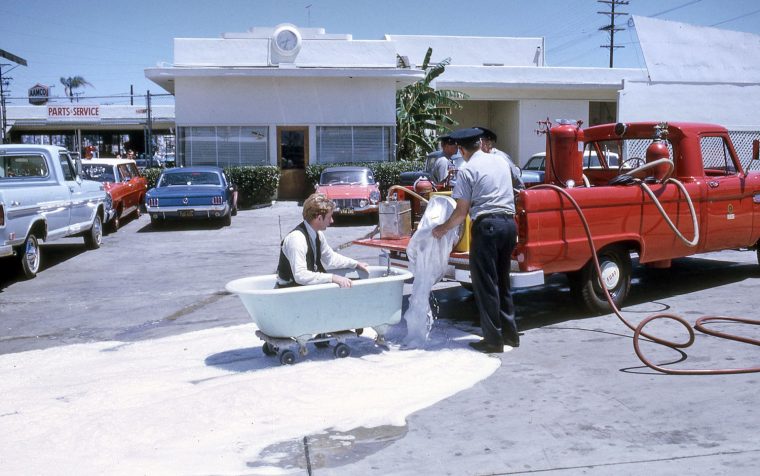 We figured out what is going on in this picture, although why was the man in the bathtub?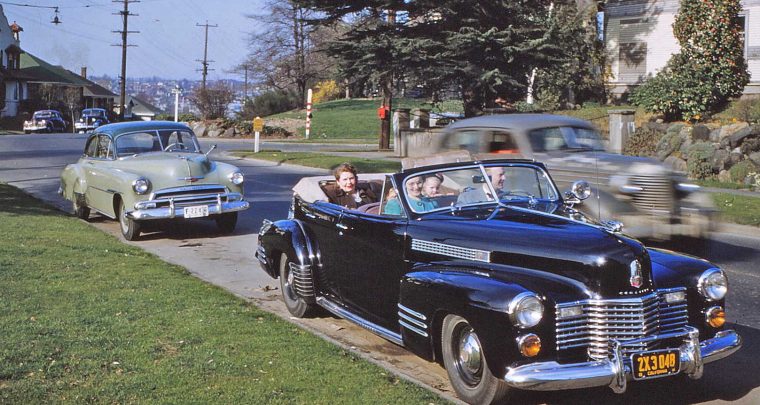 An interesting street scene and no whitewall tires.