The circa-1932 lead image today containing one of the Goodyear Buick "Air Wheel" cars and a 1932 Chevrolet was taken at Manchester Blvd and Southwest Ave in Maplewood, Missouri, a suburb of St Louis. Goodyear had the Flxible Co. of Loudonville, Ohio, construct two stretched four-door sedan bodies on lengthened 1929 Buick chassis' to promote its new line of "balloon" tires for passenger cars.
Two of these rigs crisscrossed the US and visited Goodyear dealers while on the publicity tour. Learn the complete story and view more photos at: "The World's Largest Airwheels Tour the Nation for Goodyear."
Please share with us what you find of interest in these photos courtesy of the Route 66 Association of Missouri.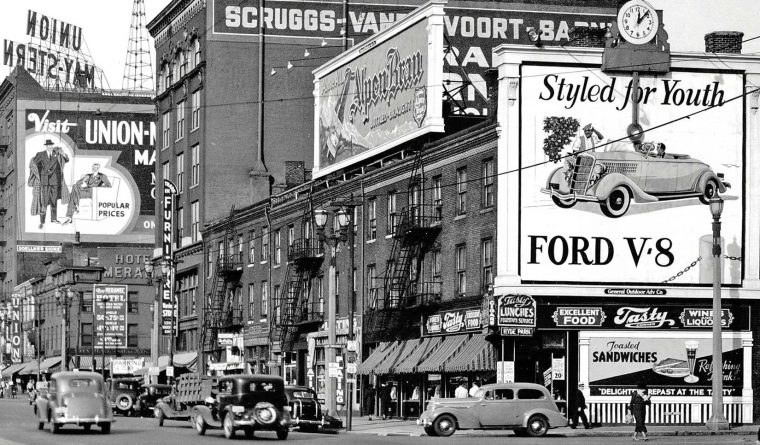 A view of the intersection of 12th and Chestnut Streets in 1935.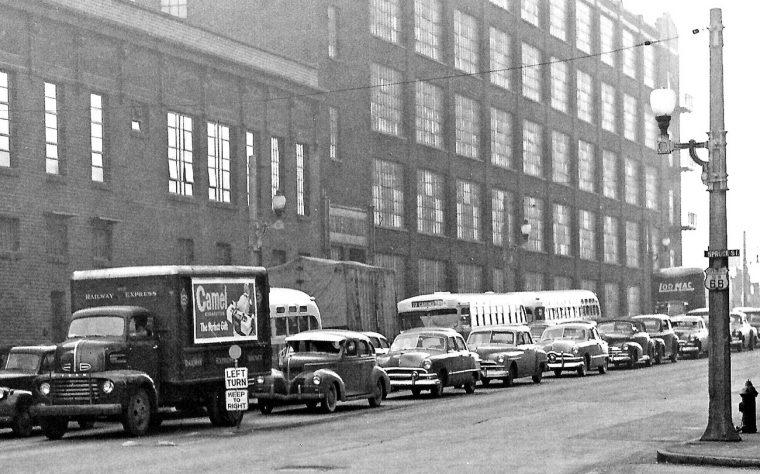 A post-war view of Route 66 at the intersection of Market and Spruce Streets.