Up until now, we haven't seen any Product Mobile images, which are as sharp and detailed as this set of photos of the "Rosedale" Dairy milk bottle vehicle. It appears that the Dairy and the Mehse-Baker Ford Agency, both located in Laramie, WYO, entered a partnership with this promotional vehicle that benefited both firms.
Apparently, the framework for the body of the 1935 or later Ford truck was constructed of round wooden hoops, which were then cover covered with sheet metal. The neck of the bottle also appears to be made up of wood and mouth is covered with fabric, the cap is a piece of painted screening. The inside of the body is covered with horizontal strips of wood.
Please share with us what you find of interest in these photos courtesy of the American Heritage Center at the University of Wyoming.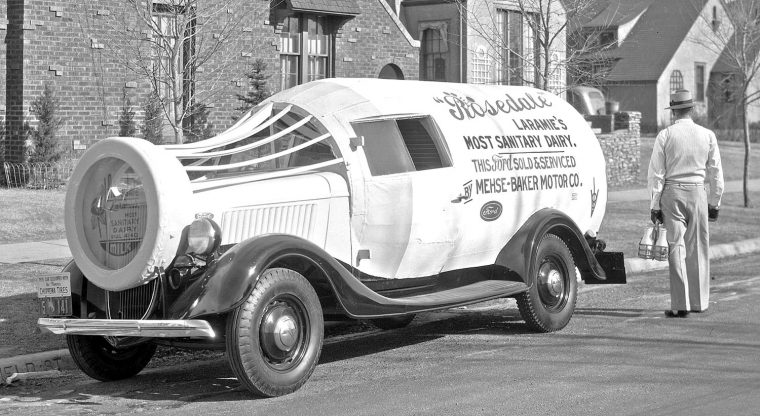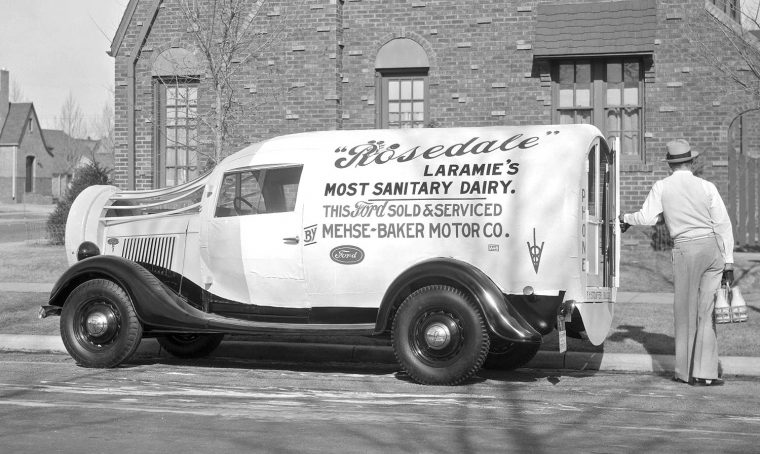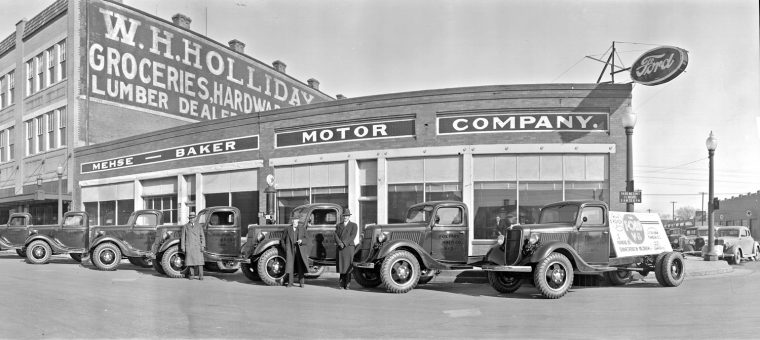 Views of a fleet of trucks ready to be delivered (above) in front of the Mehse-Baker truck dealership building in the mid-to-late 1930s. The image (below) of the passenger car agency was taken later in 1942.