This two-seater is parked on a county road in the fall of 1961 while the driver and passenger were out enjoying a scenic fall foliage drive. It appears to be wearing an odd shade of green, possibly indicating a repaint. What can the experts tell us about this car and color?
As is the usual practice in this series, we ask our readers to tell us the year, make, and model of all of these vehicles along with anything else of interest in the photos. You can look back on all the earlier parts of this series here. The photos are via This Was Americar.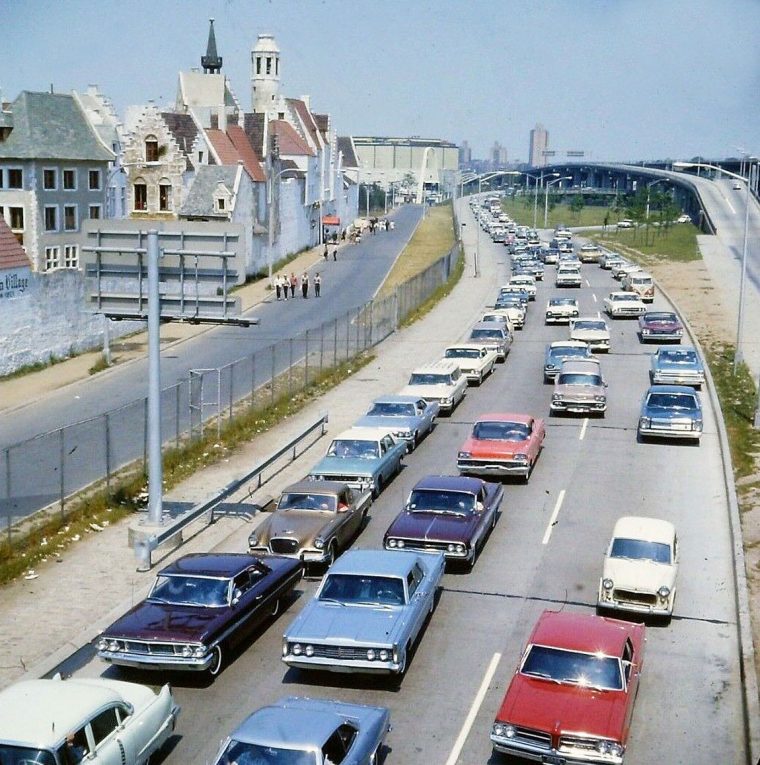 The scene on the far left of a well-known exposition juxtaposed with this exit ramp almost looks like a before and after photo.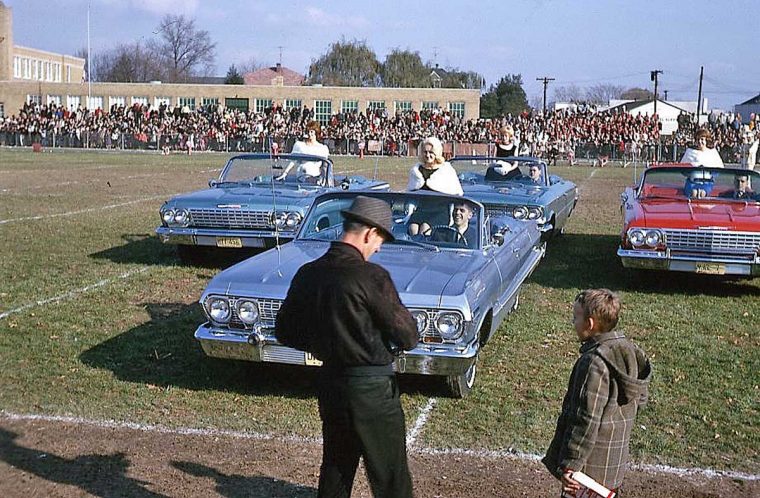 It appears this was a GM city or town.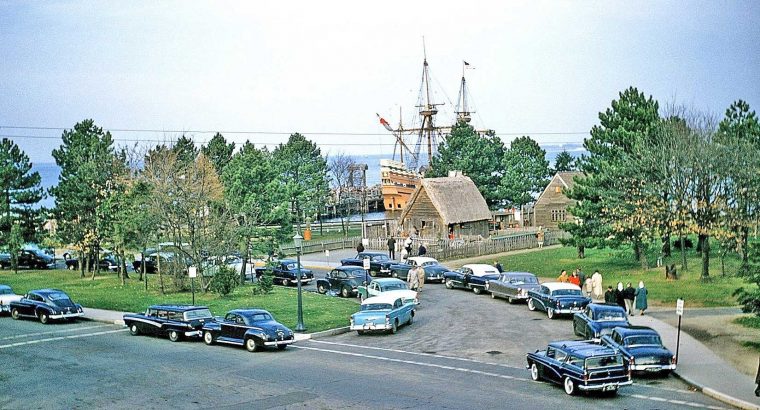 American icon is located at this small sea side community.