The four racing car photos contained in this feature are the most interesting of a series of undated pictures of cars and drivers that raced at a track in the Victoria, British Columbia area. The unique mid-engined car in the lead image features a side-to-side mounted engine, chain drive to the rear wheels and is similar in construction to the pre-war Auto-Union racing machines.
Please share with us what you find of interest in these photographs courtesy of the Royal BC Museum.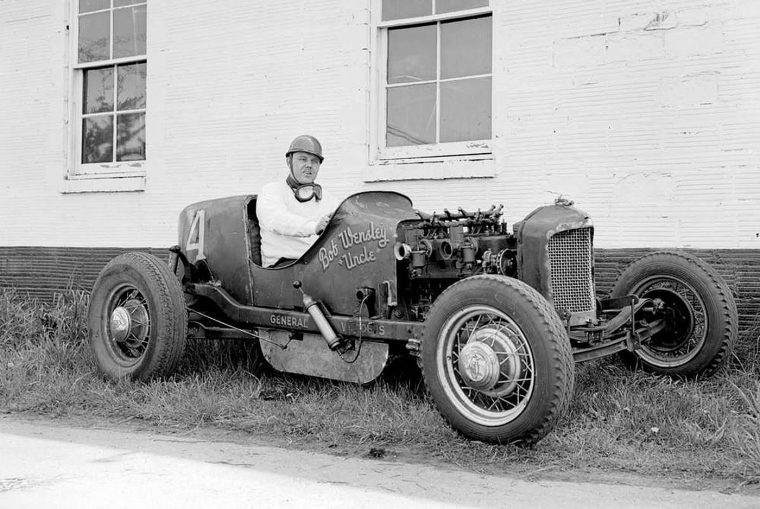 "Uncle" Bob Wensley's car features a Dodge with a 16-valve Roof OHV head, a huge set of side draft carburetors, and a reversed scrolled front spring.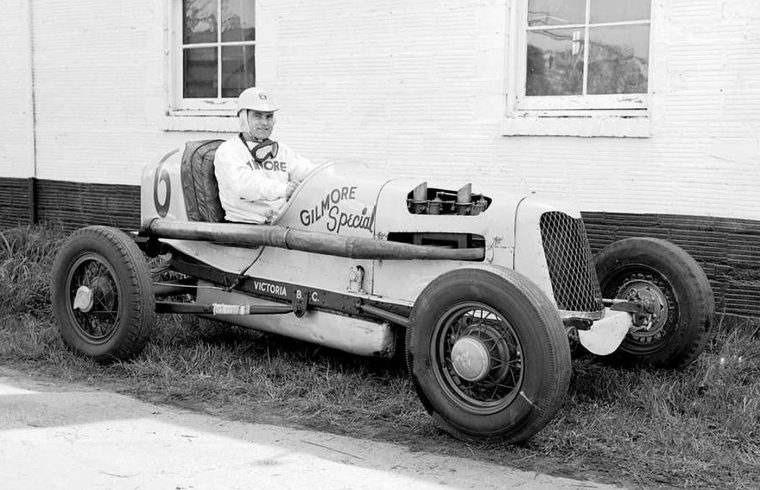 A pair Gilmore sponsored machines with the lower car powered by a Ford "A", "B" or "C" engine with a SOHC conversion head.