Today's lead image taken with a flash about sixty years ago is a view of a porte-cochère in front of a hotel lobby at an unknown location, although there are enough clues in the image to home in on the area where the photo was shot. Share with us what you find of interest in this photo.
As is the usual practice in this series, we ask our readers to tell us the year, make, and model of all of these vehicles along with anything else of interest in the photos. You can look back on all the earlier parts of this series here. The images are via This Was Americar.
Editors Note: Due to the Memorial Day Holiday weekend we will return again on Tuesday morning with a new feature article.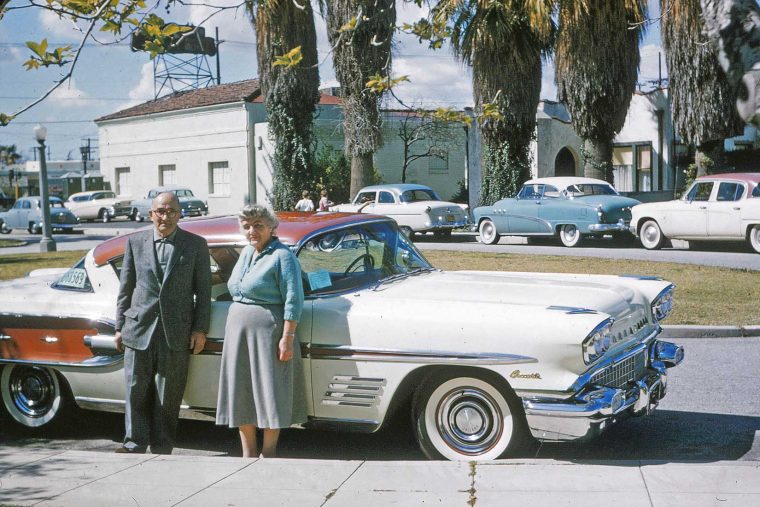 This image is dated May the 1st in the year that this new car was produced and sold. It was sent in by a reader whose name unfortunately was lost while transferring photo files recently.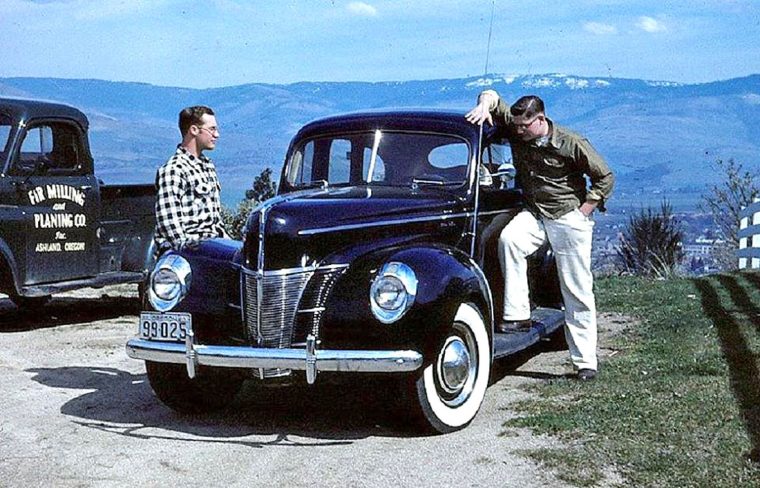 This prewar sedan appears to have survived the passage of time in very nice condition.