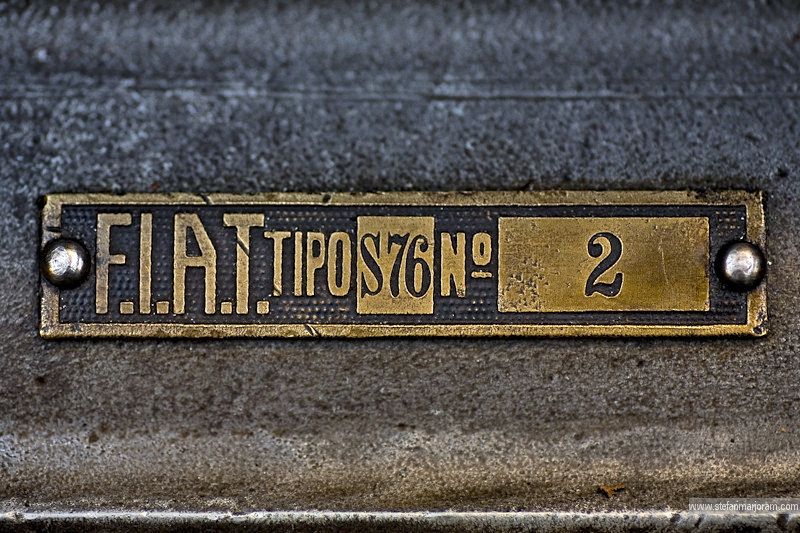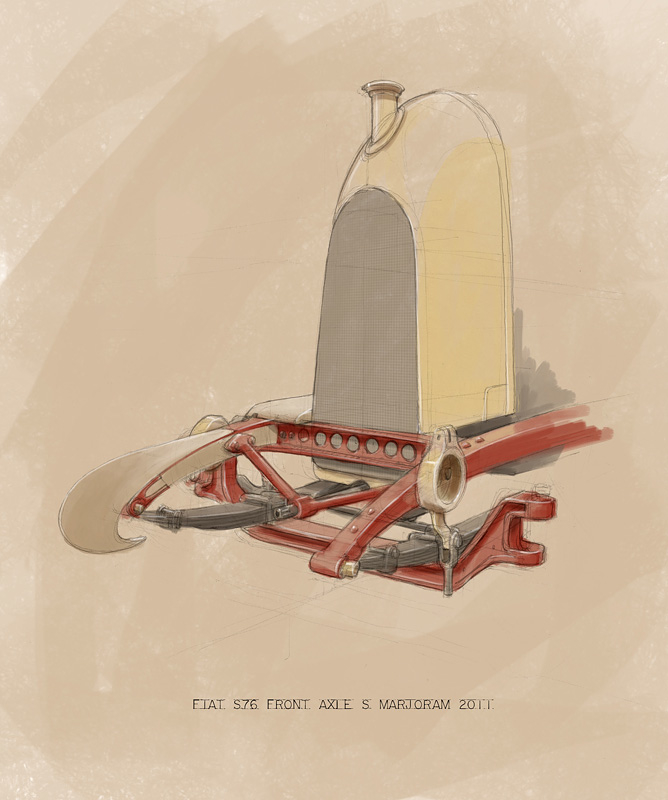 Duncan Pittaway thinks big…..He first found the remains of one of the two Fiat S.76 chassis in Australia (the other one was scrapped by the factory). After much time and effort he was able to unite this chassis with the surviving S.76 engine from the chassis that was scrapped. After accomplishing this he is recreating a transmission which is the only major missing component along with the radiator and body work.
There have been many words posted on the internet forums both pro and com about the remains. Duncan in his own words tells about what he has accomplished and what he is working with. I think he has been very honest about it and should be applauded for undertaking this huge project, so that others will be able to witness what an S.76 was like.
The photos and the drawing are by Stefan Marjoram and you can see his other work here on The Old Motor . You can also read a detailed post with original pictures of one of the original S.76 cars. This post is to share this undertaking, the work and the art of it, posi-tive comments are welcome and best of luck to Duncan.