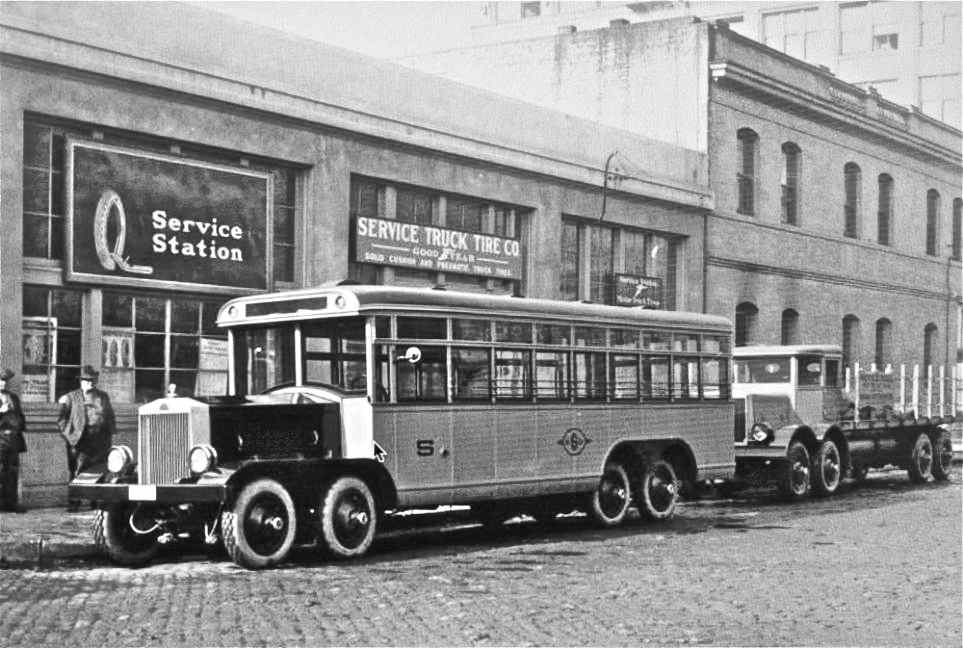 Update
Dan Strohl in his post over on the HMN Blog was able to find more about eight wheeled vehicles in the San Francisco area and reports the following:
We dug through our references and found a number of patents assigned to the Eight Wheel Motor Vehicle Company that were originally filed by Rollie B. Fageol, brother to the founders of the Fageol truck and bus company. In fact, in one of those patents (RE17889, a 1930 reissue of Rollie's 1928 U.S. Patent No. 1,692,891), Rollie Fageol noted that he preferred eight-wheel configurations to six-wheeled configurations.
Original Post
We have had this photo of the two eight-wheelers for quite a while and have often won-dered who they were made by and how many drive wheels there were? The only clue we have may be their location, which could possibly be in the San Francisco area and the fact that they appear to have air brakes. We are hoping one of our readers can solve this mystery.