This c. 1915 Stutz probably started life as a Bulldog touring, but by the summer of 1921 when these photographs were taken, its clever owner in Chicago had found a Hall-Scott airplane engine to replace the factory T-head, and the tonneau had been removed, with the result being a very powerful and significantly lighter vehicle.
Above, we see the 100 hp Hall-Scott engine placed in the bare chassis in a very modest garage setting.
The owner was only 21 when he modified the car, and could be regarded as a pioneer ahead of his time. These images come courtesy of the owner's grandson, who kindly allowed us to share these with our viewers.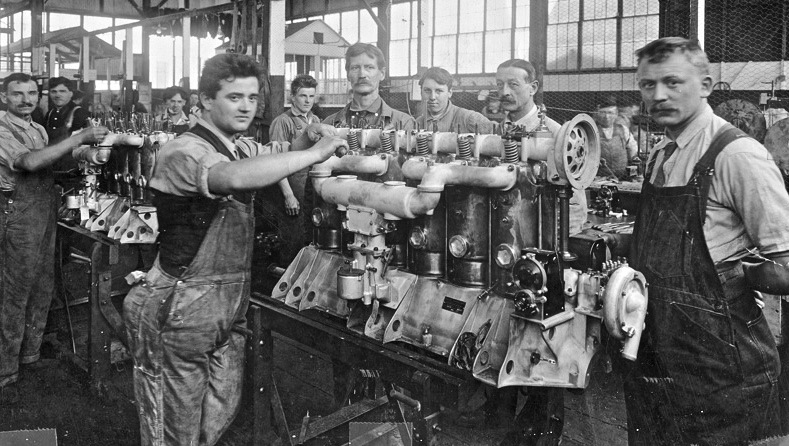 Photo above of workers in the Hall-Scott plant assembling a six-cylinder engine. Photo courtesy of The.Hijack.ofBoeing.One. Also check Hallscottengines.com