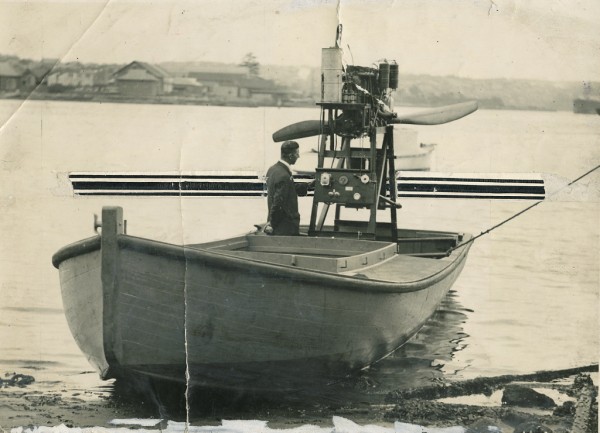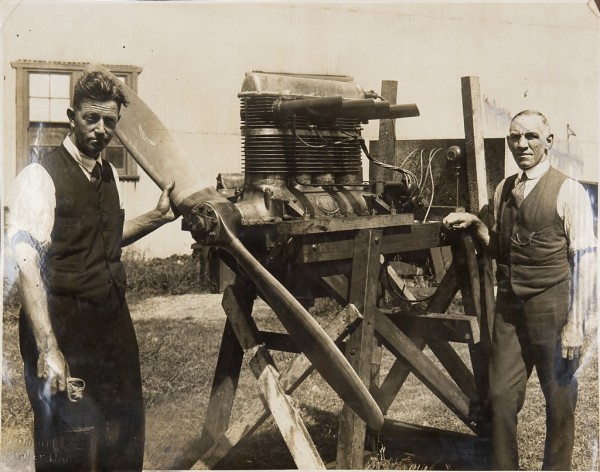 Donald James Harkness was a pioneer in the Australian automotive and aeronautical industries, a racing driver and also record breaker. He was born in Leichhardt, NSW in December 1898. On leaving school he became an apprentice in general engineering. At the age of 20 he secured employment at J. C. Hillier's garage at Drummoyne and in 1922 the partnership of Harkness & Hillier Pty Ltd was formed.
Harkness designed and built many interesting projects including racing cars, air planes and boats.
The top photo is what he called his Hydro Glider and the bottom photo shows a very nicely constructed air plane engine on a test stand.