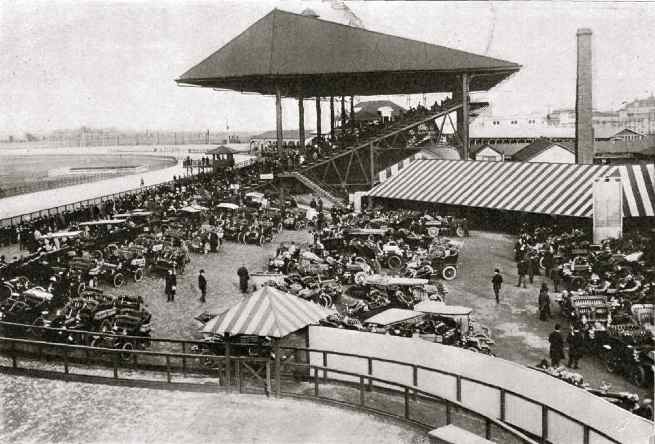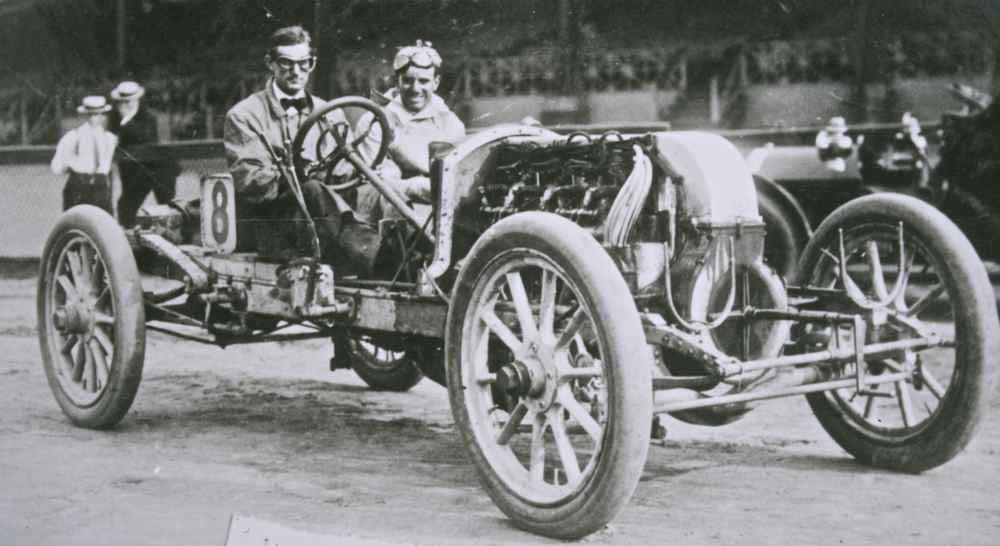 Because this country had no roads comparable to those in Europe and the UK, auto racing here began on dirt horse tracks. One of the early racing objectives was to cover 1000 miles within 24 hours. In August 1904 Packard designer Charles Schmitt drove a 24 h.p. model 1000 miles in 25 hours and 50 minutes.
In June of 1907 S.F. Edge set sensational figures at the new Brooklands track driving a 60 h.p. Napier. Edge was able to drive 1581 miles in 24 hours at 65 mph.
In this country the early Morris Park and Brighton Beach 24 hour "Grinds" in 1907 cap-tured the motor enthusiasts interest. The first event was won by Montague Roberts who was driving his 4-60 Thomas that we looked at earlier in a wonderful set of photos. Many of the cars that were entered in these early events were imported and only three of the cars in the photos on this post have been identified. The air-cooled Frayer-Miller above, which was driven by F. Lawell and W. Knepper and went out at 7 hours after covering 269 miles. The car below in the second thumbnail according to Helck is a Delauney which was driven by Mongini and Louis Strang and the forth car is an Oldsmobile that also did not finish. Photos from the Peter Helck Collection Courtesy of Racemaker Press.