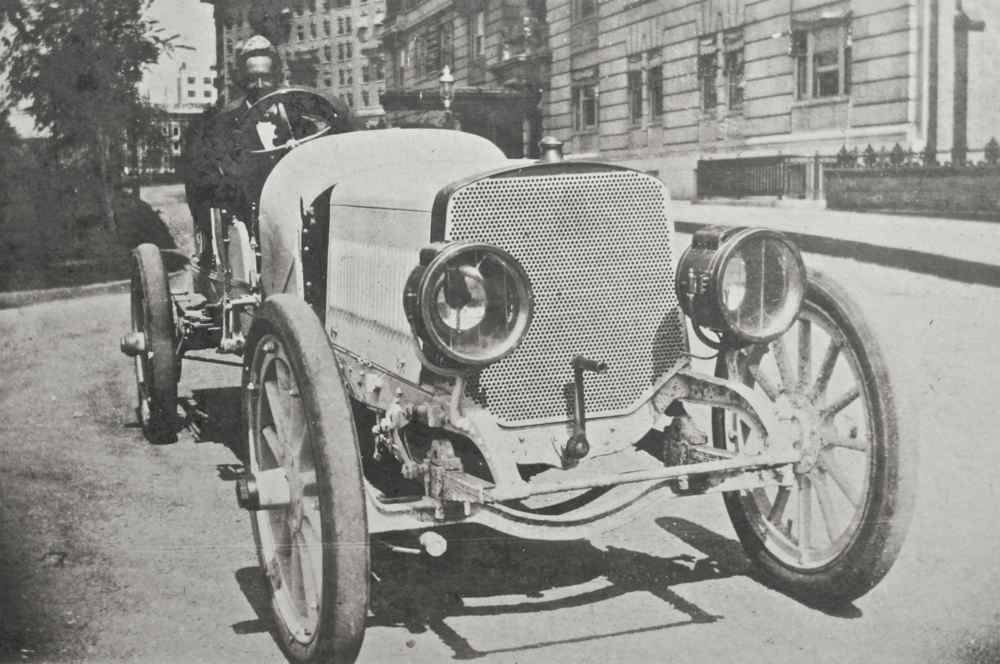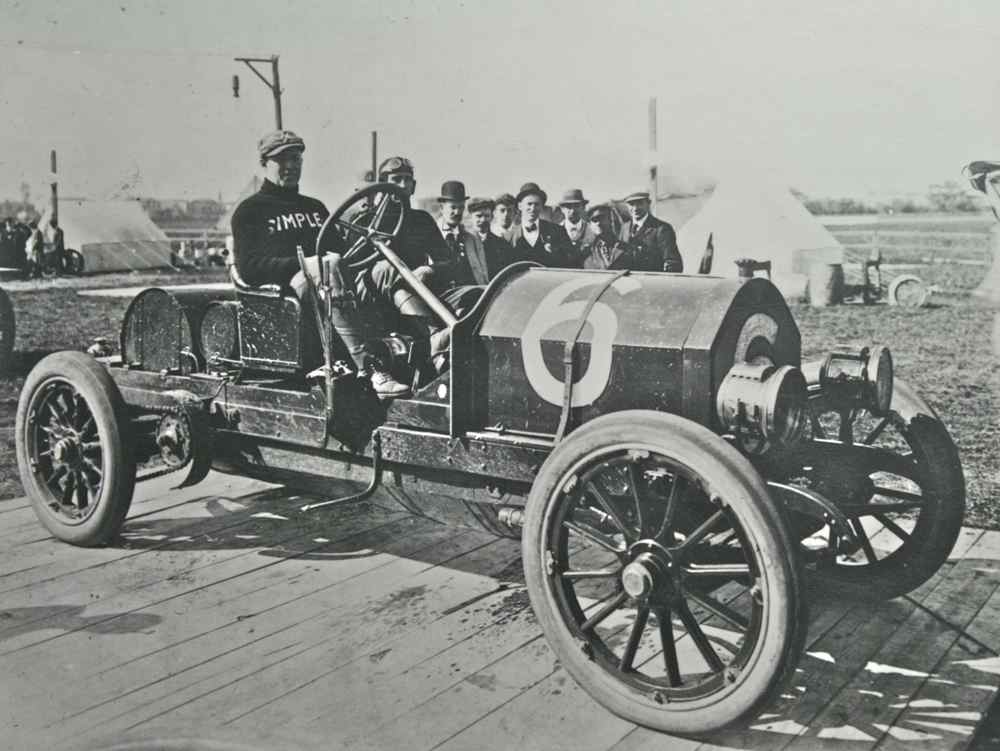 The 24 hours races at Brighton Beach were a favorite of artist Peter Helck, as he used these photos to help him with his paintings for his famous book Great Auto races. He even did paintings of the action at night under the electric lighting on the track and in the pits.
The top photo shows Ralph Mulford who won the Sept. 11-12, 1908 race, covering 1107 miles in his 60 h.p. six cylinder Lozier, 1908 was the first year the firm offered the engines. Note the action in Mulford's pit in the first photo below and the "racing jack" which is made out of lumber and is a big lever operated by the strength and weight of the crew men.
The second photo above shows George Robertson and Frank Lescault in their Simplex 50 h.p. double-chain drive Speedcar. The two won the Oct. 2-3, 1908 running of the second Brighton Beach 24 h.r. race that fall setting a record of 1177 miles and an average speed of 49 mph. The Simplex pit crew numbering close to 20 men are attending to its needs during a stop below. Photos courtesy of Racemaker Press.