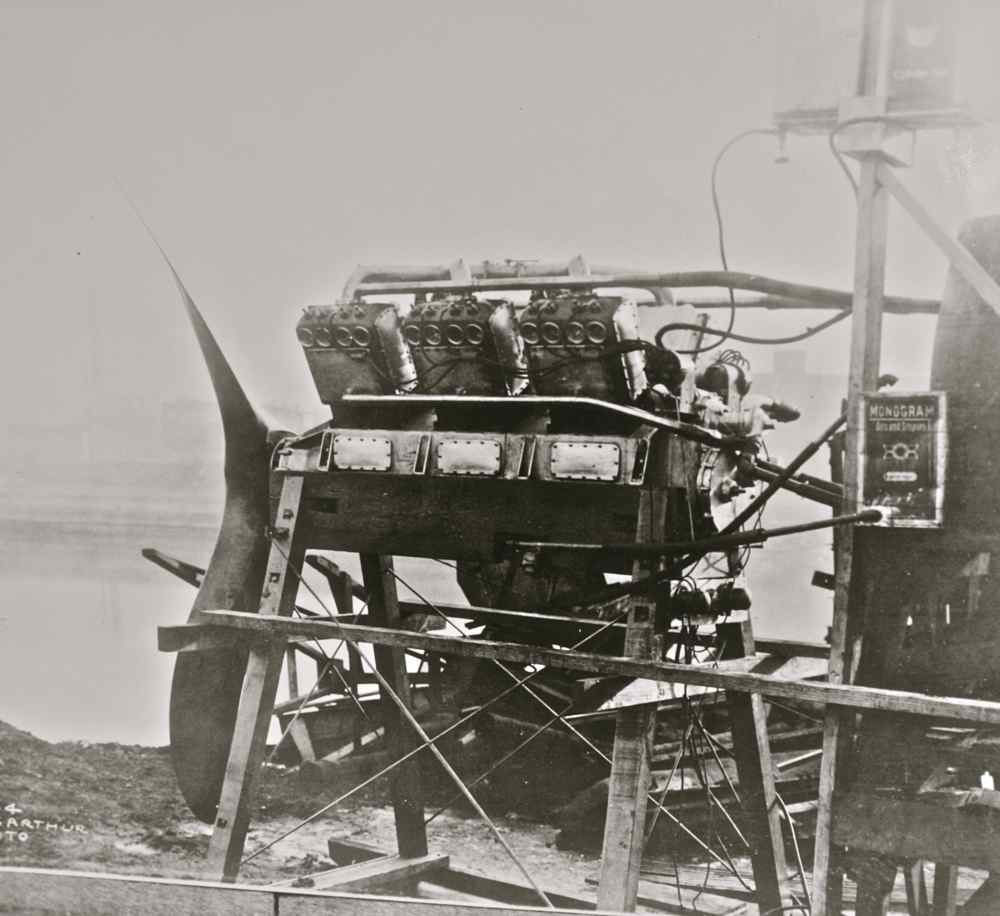 The Duesenberg Brothers in addition to their pre-WWI racing activities, used the knowledge from their racing pursuits to explore other ways to use their engines. The two other routes they chose were boat racing and airplane engines. The first airplane engine they constructed was an enlarged version of the 16-valve four-cylinder auto racing engine that we have already covered, but it appears at the same time they were also working on this V-12.
The 1916 experimental V-12 airplane engine was a 24-valve engine with the walking- beams on the inside of the vee under aluminum covers.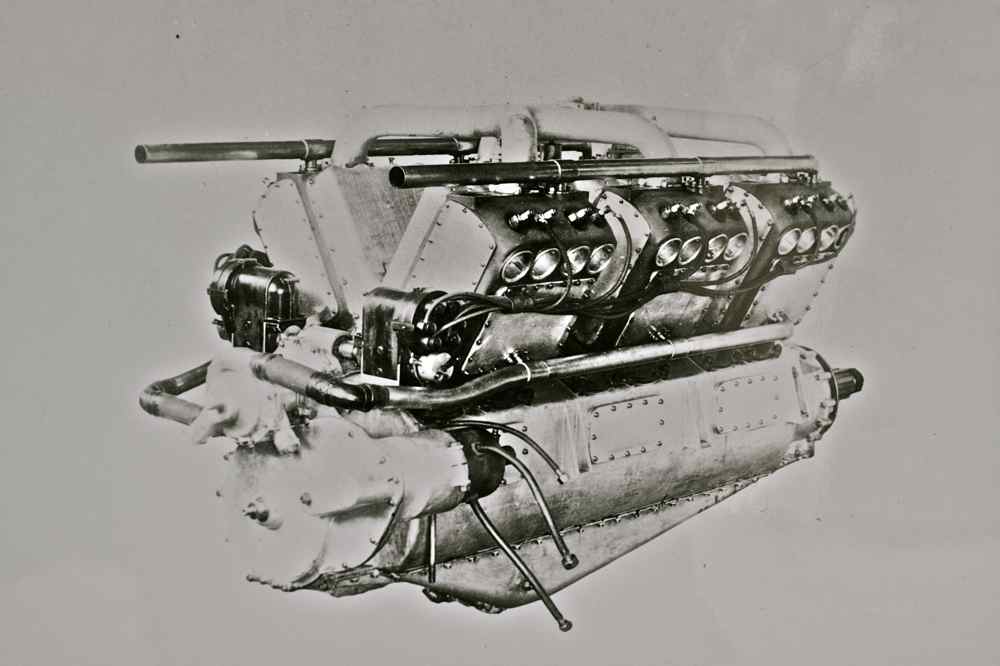 This engine was a 4 7/8″ bore x 7″ stroke displacing 1568 c.i. and it produced 350 h.p. at 1800 rpm. This one-off engine was displayed at the 1917 National Airplane Show, but no attempt was made to develop it after further testing revealed problems attributed to the basic V-12 engine configuration. The magnetos they chose to use are Bosch and the carburetors are up-draft Scheblers. Stay tuned in as tomorrow we will show you photos of the Duesenberg Brothers' incredible V-16 Aircraft engine. Fred Roe Collection photos, courtesy of Racemaker Press.