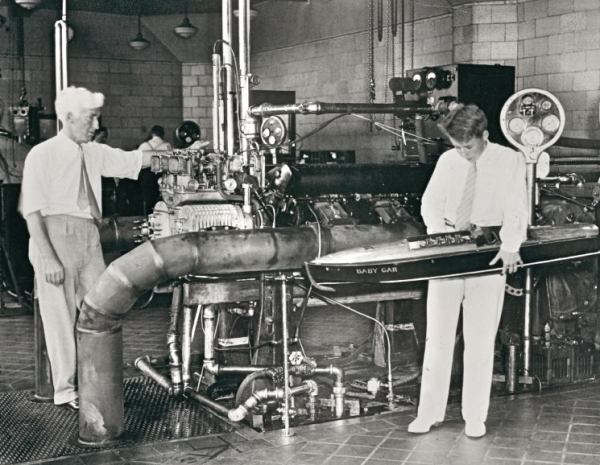 This very interesting press photo was taken in 1933, showing famous boat racer and manufacturer Gar Wood, along with his son Gar Wood Jr.
It appears that Wood had a dynamometer set up and on it we see what maybe a Packard v-12 engine with twin Roots superchargers with the carburetors located on top of them. Jr. is holding what appears to be a current or future Baby Gar racing boat model.
Below is a great nine minute film about the Silver Fox as they called him at the time.