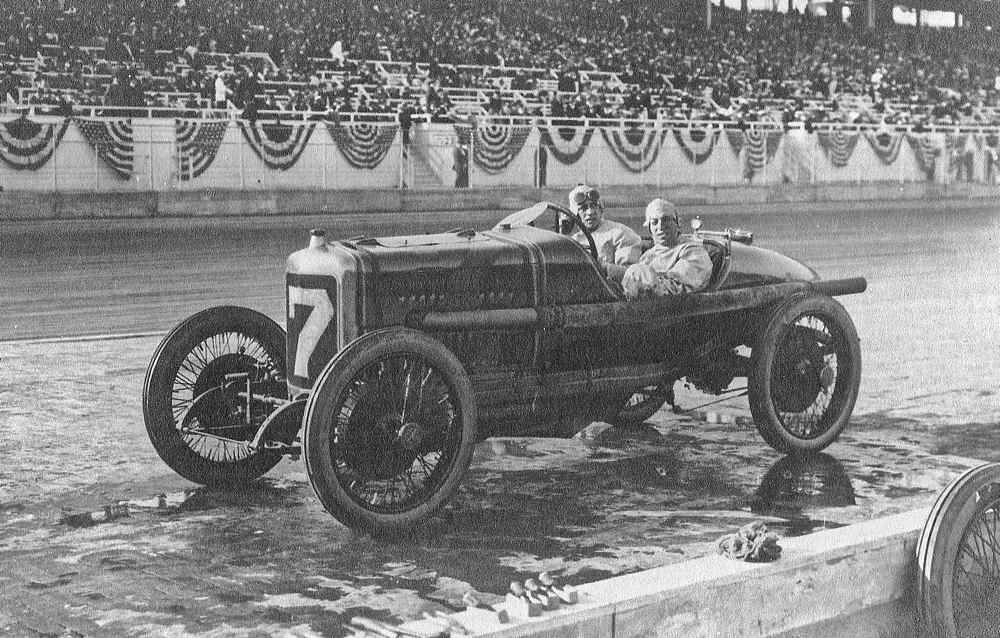 We have been following  Jules Devigne and his racing career recently and have here an account of  his skill and determination to over come all odds. The Metropolitan Trophy Race was the feature race at the Sheepshead Bay 2.5 mile board track opening event on May 13, 1916.
Harry Harkness owned  the track and he entered two of his own Delage cars in the race. One car was driven by Carl Limberg who along with his mechanic died as a result of throwing a tire and the following crash in which Devigne (team mate to Limberg) was able to avoid (read the press accounts below from the Motor Age). He later went on to a second bad experience, having a fire in the pits (described in the last thumbnail below) to finish the race in second place to Eddie Rickenbacker who was driving a Maxwell.
Lloyd Devigne has these memories of the event from his father: I remember my father telling me how excited he was especially during the triple spin his father experienced in trying to regain control of the car.  He also said that my grandmother almost fainted. My father would have been 11 years old at the time and even in later life, he had vivid memories of the race. It might have been the first one he ever saw.
Photos courtesy of his grandson Lloyd Devigne. Article below from the May 18, 1916 Motor Age and The Horseless Age May 15, 1916 in the thunbnails below.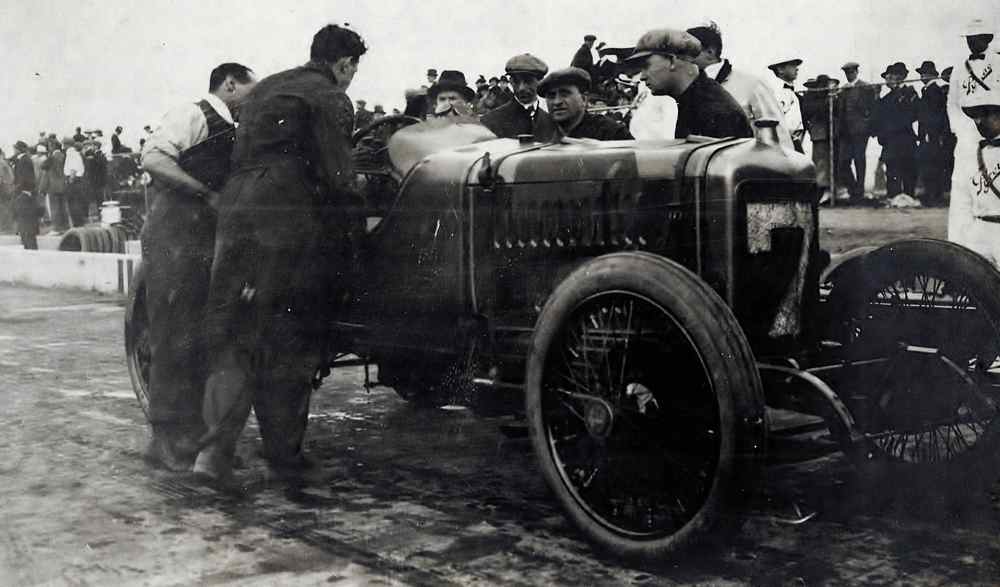 This photo of the Delage looks like it maybe after the race. The seven on the radiator looks worn, the side of the hood appears to be burned and we can see the Pyrene men at the far right who possibly put out the fire.