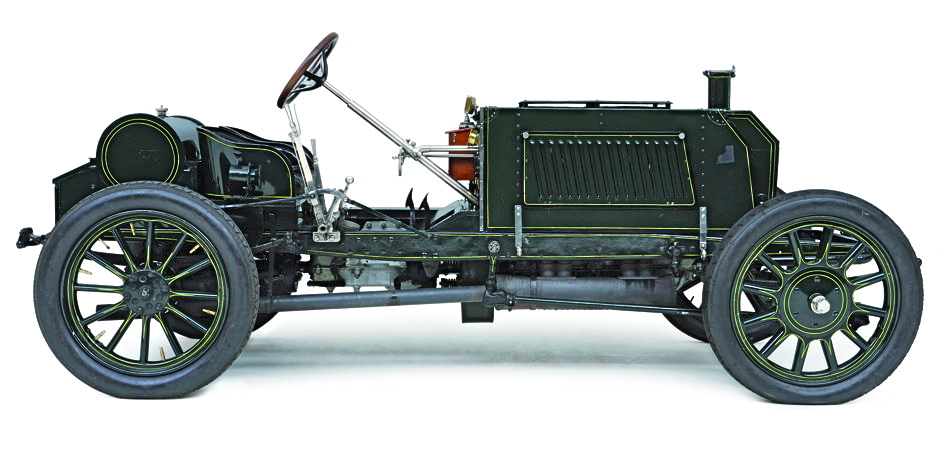 The 1904 Gordon Bennett 100-HP racing car that was built in 1903 is shown here. It survives and is in the Louwman Collection one of our partners. Below is the Collections description of the car and it's racing exploits. Be sure to visit their website where you can see many more treasures but keep in mind this link is run through a translator as they are in Holland.
James Gordon Bennett, the wealthy owner of the New York Herald newspaper in 1900 organized a race between teams, each representing their national automobile club. This for several years was the most important race of the year. The race was driven on public roads in the country of the previous winner.
In 1902 the Gordon Bennett Trophy won by a British Napier. Auto Racing was not allowed on public roads in Great Britain, and the 1903 race was held in Ireland. Napier's cars were painted green for this race, the national color of Ireland, in honor of the host country. Napier was as a result the first car that was painted in what we now refer to as "British Racing Green".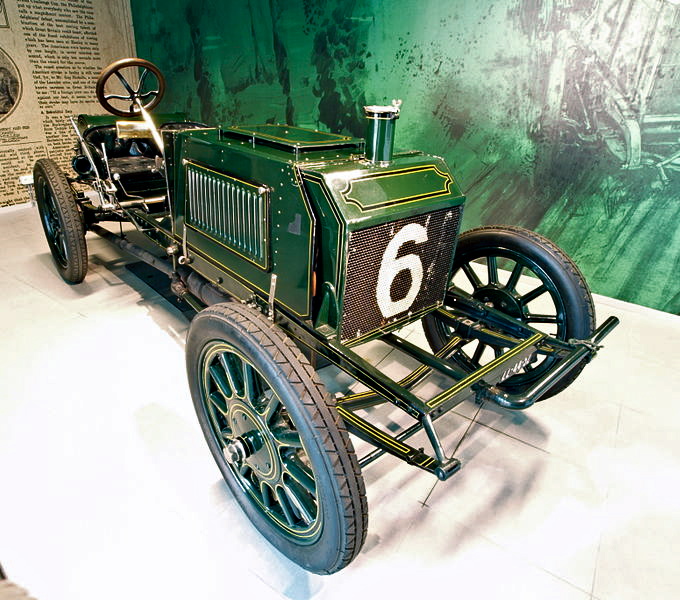 This car was built for the Gordon Bennett Race of 1904. The car has a four-cylinder engine with 11.1 liters capacity, good for 100 hp. At only 1000 rpm the car has reached a speed of 105 km/h. Mark Mayhew the driver drove the car early in 1904 to southern France, at the end of March to participate in the competitions in the Automobile Week in Nice. The Napier was faster than all participating Mercedes, reached a top speed of 132 km/h and was only beaten by the 110-hp Goblin Brillié with 13.5 liter motor.
The Napier was potentially the fastest British car during the qualifying matches for the Gordon Bennett race on the Isle of Man, but Mayhew crashed which considerably damaged the front axle so he was not able to qualify. This was the Gordon Bennett Napier the team selected for the 1905 race, but later they later chose a new 90-hp Napier "Samson". Top photo courtesy of the Louwman Collection. Center and below courtesy of Alfvan Beem.