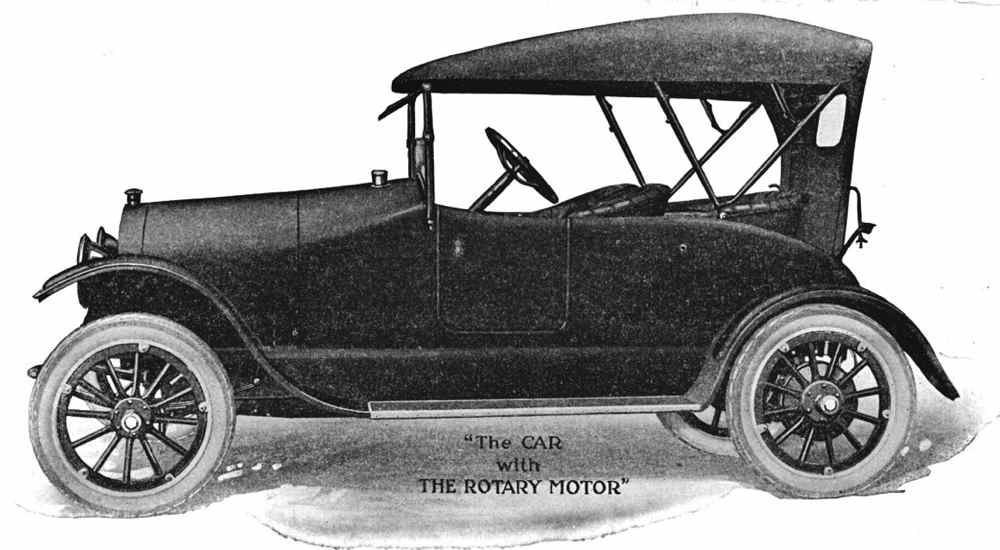 The Eagle Macomber Company first started operations in Los Angeles building a cycle car equipped with a rotary engine during 1914. The firm was next reorganized and moved to Chicago a short while later. In late 1915 the company moved to Sandusky, Ohio and came out with a new design which we can see in these images, it was twice the size of the cycle car with a corresponding increase in engine size.
Other firms had tried the rotary engine in a car but no one was ever successful bringing one to market, apparently this rotary engine idea was more successful at the time in aircraft field, however. At the same time as these photos and information was published, it appears the company like so many others was trying to raise capital to fund production. Evidentially they were not successful and their next move was to redesign and build an even larger model, but as we see with so many of these early automobile companies, bigger was not better and they faded away into oblivion by 1918.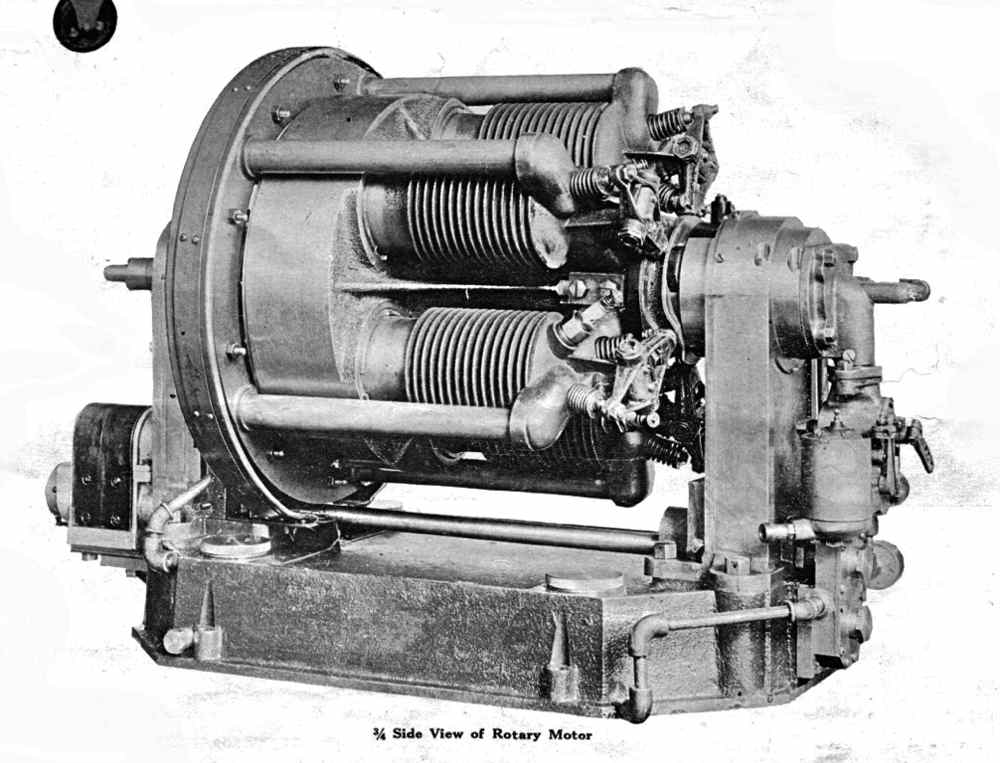 Note the single rocker arm above which actuated both valves, it being controlled by a round stationary grooved disc. This disc had a curved groove which was arranged to open and close both valves. The pistons transferred their motion through a wobble plate which can be viewed along with more information on the Macomber engine here. The updraft barrel carburetor can be seen on the right side, which it along the Bosch magneto to be seen on the far left had to deal with the complexities of delivering both fuel-air mixture and reliable spark to this complicated merry-go-round. Photos courtesy of Tom Jakeway.