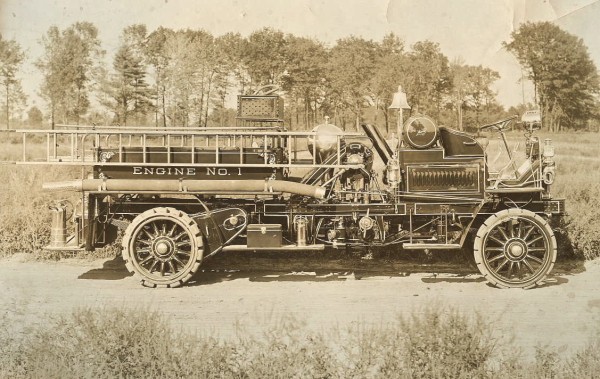 The Knox was manufactured in Springfield, Ma to very high standards. Knox first got his start with an air-cooled three wheeler and stayed with air cooling on the early models continuing with the four wheeled cars he next built. His first truck unit was a big three wheeled tractor for pulling a trailer.
He continued on to built this more conventional chain-drive truck that we see above which may have been from Upstate NY. A number of Knox's ended up as fire trucks but I am unsure if he supplied them as a chassis or a complete truck. This photo is printed from a glass plate negative and is incredibly clear.
We will cover the very successful Knox automobiles at a later date along with their racing cars.