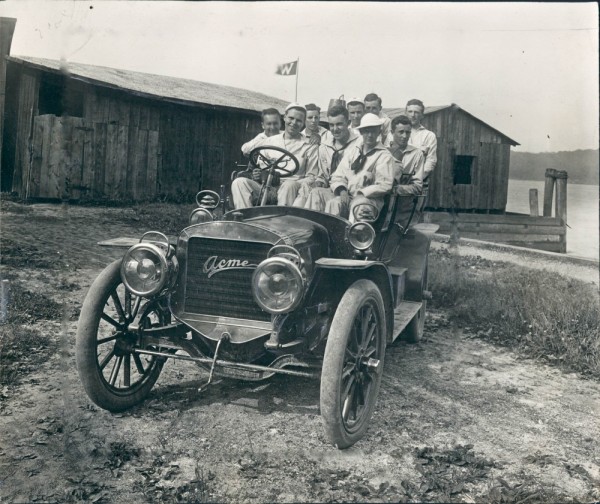 It is always welcome, but rare to find an early high quality photo like this one, that Tony De Seta sent in to me. It is a press photo taken by the well known Spooner and Wells firm from NYC. This photo evidently was sent in to a newspaper by A. B. Tucker from their NYC branch.
The Acme was a very well built and engineered car manufactured in Reading, PA, 1903-11. They imported an engineer from Germany who previously had worked for Daimler and he designed for them an excellent machine. The first cars were fours, then they moved on to sixes and the also participated in early racing with some success. Frederick E. Moskovics who later went on to much success with Stutz was their sales manager. Acme like many early firms suffered financial trouble and first went into receivership in 1906. In 1911 when they were in trouble again, the company was sold for $250,000 to the owners of the new S.G.V.  Automobile Company, which built a copy of the Lancia .
An Acme six at the 1908 Fairmount Park Race in Philadelphia pictured below.