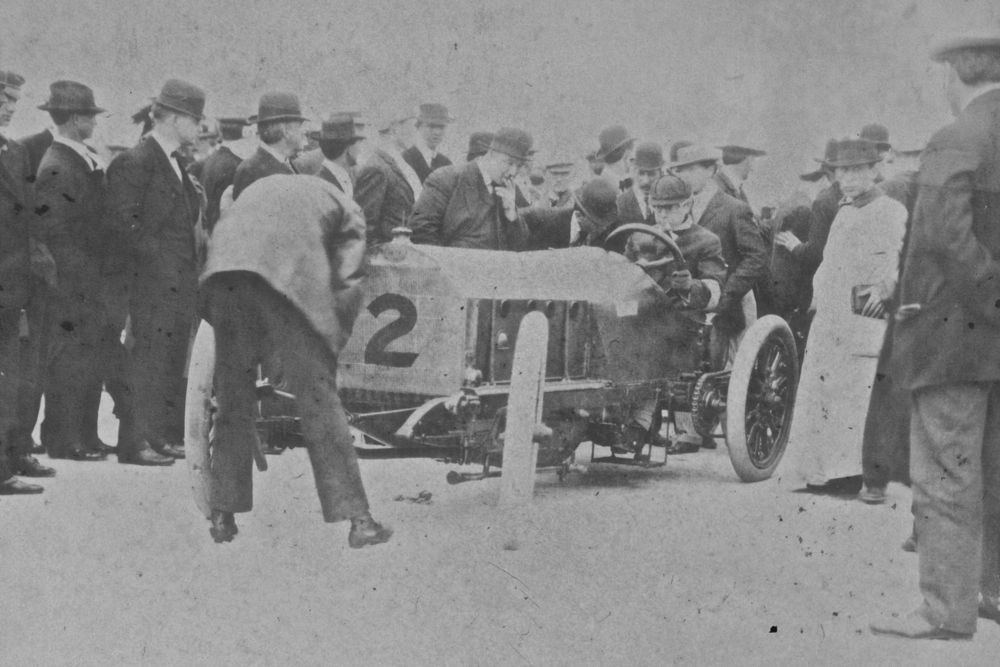 The Fiat Cyclone is seen here at Ormond beach during the 1908 speed meet. This car had a very long life and is identifiable by its LHD. Peter Heck believed the photo above showed  S.B. Stevens at the wheel. The two photos below show Cedrino who also ran the car on Ormond Beach in a 300 mile race on the sand and averaged 77 mph. The car did not have any leg room which necessitated the tiny little floor boards for the driver and mechanic hanging from straps. Study the photos and you can see  drivers feet appear to be only some four inches above the ground and exposed! Cedrino was killed driving this car at Pimlico race track in 1908. The obituary which was in the June 4, 1908, The Automobile, can be seen below which tells of his racing career and tragic death.
The car was a 60 h.p. racing car of modest size but was quite fast. After Cedrino's death the car was rebuilt and it next ended up in the hands of Ralph Depalma. He showed up with the car at Ormond Beach along with other events in 1909 and we will show more photos of the car later on, as it went onto a very long racing career.
The top three photos are from The Peter Helck Collection courtesy of Racemaker Press. The forth photo is an Old Motor photo.