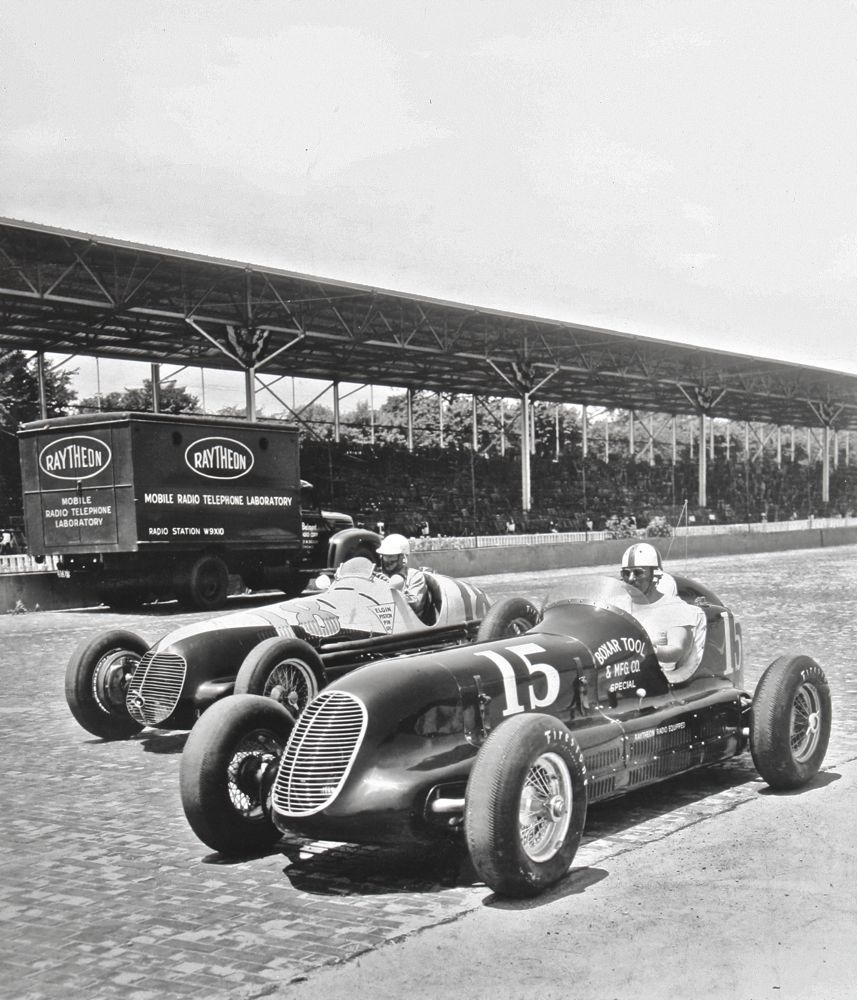 One of many firsts at the Indianapolis 500, occurred on the first post-war running of the race. Louis Tomei in his Boxar Tool special, used a radio in the race to communicate with his pit crew. The  car was entered by Joseph Hosso and featured a Stevens chassis with a Brisco six which drove the front wheels.
Evidently the Raytheon Company undertook setting this all up with a radio station in the box truck behind the two cars. This is a staged photo before the race and interestingly Emil Andres in his 8CTF Maserati also appears to be wearing a set of earphones and a mouth piece as Tomei is. The antenna is clearly visible on the tail of the Boxar Tool Special. Unfortunately the radio was not put to a full test, as Tomei went out on the 34th lap finishing in the 26th position. Andres faired much better by bringing his car home to finish in the forth position.
The race was won by George Robson in Joel Thornes Sparks-Thorne Little Six. Photo courtesy of Tavares Motorsports.