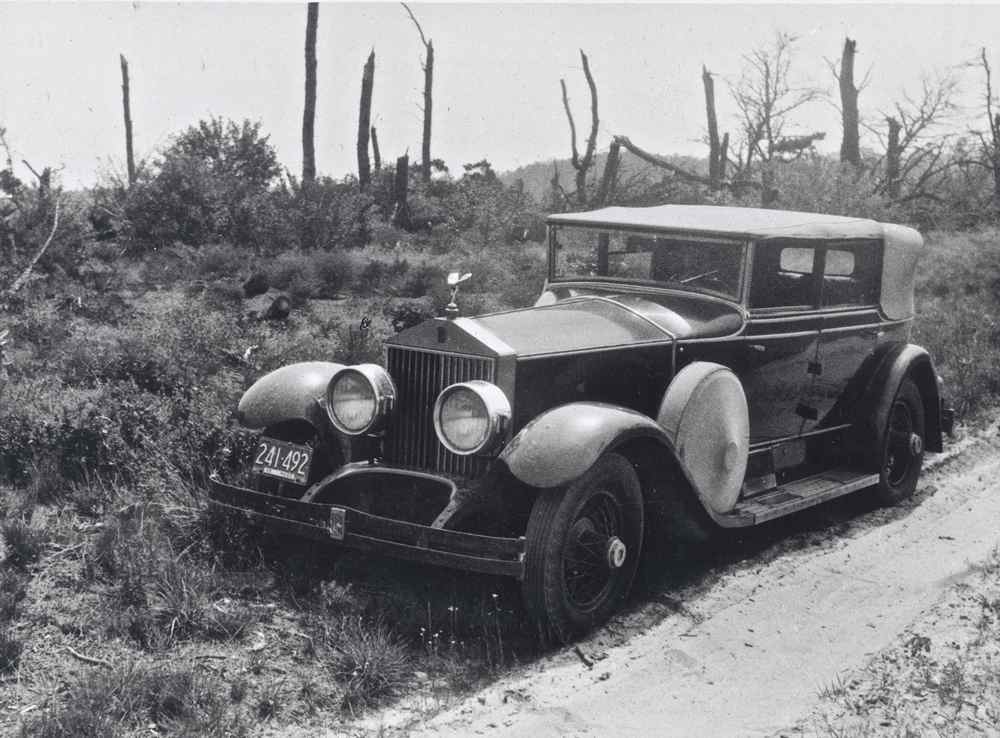 This is another photo from the Alden Handy album above and the car is a Rolls-Royce PI Newmarket convertible courtesy of Joe Puleo. Handy identified it as belonging to L. Beales and the photo was taken near Dennis, Mass, in June of 1948. Beales was another friend of Handy and Chapin Wallour. 
From the "it's a small world" department, Larry Beales was an early racer and can be seen in the number 24 special on the right hand side of the middle photo. To his left is a modified Peugeot that Zeke Meyer was driving. The scene is at Pottsville, PA, June 7, 1924. The number 24 is the Ex Spencer Wishart Mercedes with a Hisso V8 installed in it. The car still exists but not in this form. Photo courtesy of Bob Swanson.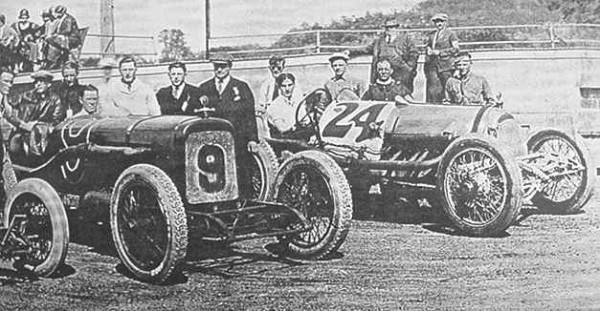 Charlie Fischer is seen below either just before or after WWII with his 16-valve Duesenberg racing car that he and Fred Roe found and Charlie bought from Lou Hoyt's widow in Haverstraw, NY, during 1941. Hoyt had bought the car from Jimmy Benedict who had obtained the car directly from the Duesenberg brothers, a year after it had placed second at the Indianapolis 500 in 1916. They towed it back to Boston behind Roe's 1926 Cadillac. After the war Beales had the car back in operation and ran it on the track at a few VMCC meets. The car still exists and is actively used in vintage events. It would be interesting to know if the PI sedan behind the Duesenberg can be identified, as it may have been another Beales car or may have been owned by one of his Rolls-Royce associates. Photo below courtesy of Racemaker Press.