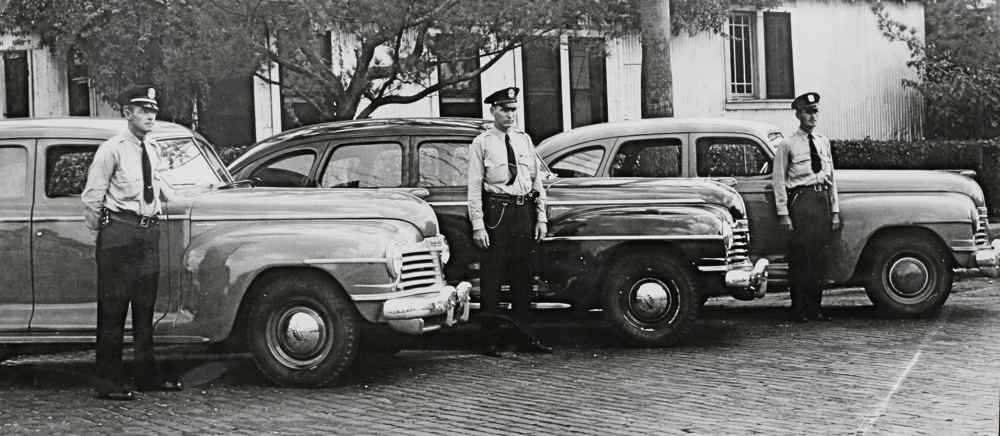 A St. Petersburg, Florida press photo dated June, 22, 1944, with the following caption; Purchased last Saturday by the city of St. Petersburg at a cost of $1,186.85 each, these three new Plymouth sedans will go into service as police cruisers as soon as the radios are installed, as announced by Chief of Police E.D. Vaughn.
With only seven cruisers now available to the police department and many of the present cars in poor condition, the new cars will alleviate the critical need for more cars.
Shown with the cars left to right are acting Lieutenant M.A. Shiver, Patrolman L.P. Kraus and P.A. Ambrose.
What can the Plymouth experts tell us about these cars ? The Old Motor photo.