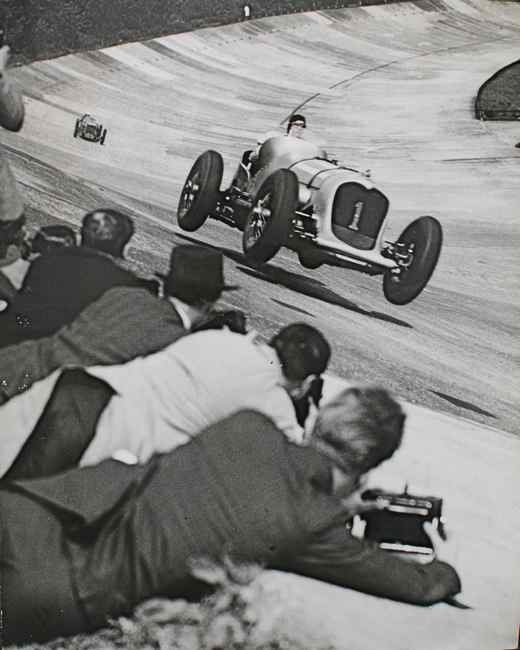 We were extremely fortunate to obtain this very rare original press photo that originated from a London newspaper, the photo is dated May 17, 1937. Other photos of the scene exist, but the full photo with the photographers risking their life to get the shot are ex-tremely rare.
The scene was the Coronation Gold Trophy Race at the Brooklands Whitsun Monday meeting. The race according to the original press release on the back of the photo, was won by C.T. Baker-Carr in his Bentley. W.M. Couper was second in his Talbot and John Cobb finished third in the Napier-Railton. Cobb in this car set the all time highest lap speed at the Brooklands track at one point, setting a time of 143.44 mph.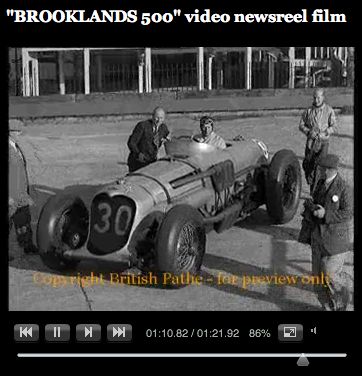 Follow this link to the British Pathe Ltd. and watch the video "Brooklands 500″ a dif-ferent race held at the track during 1937 that really puts the whole Brooklands 1930s racing action into perspective. Cobb in this race was victorious in the Napier Railton.  The photo below courtesy of the Ultimatecarpage.com shows the car on its way up the hill at the Goodwood Festival of Speed in the rain.