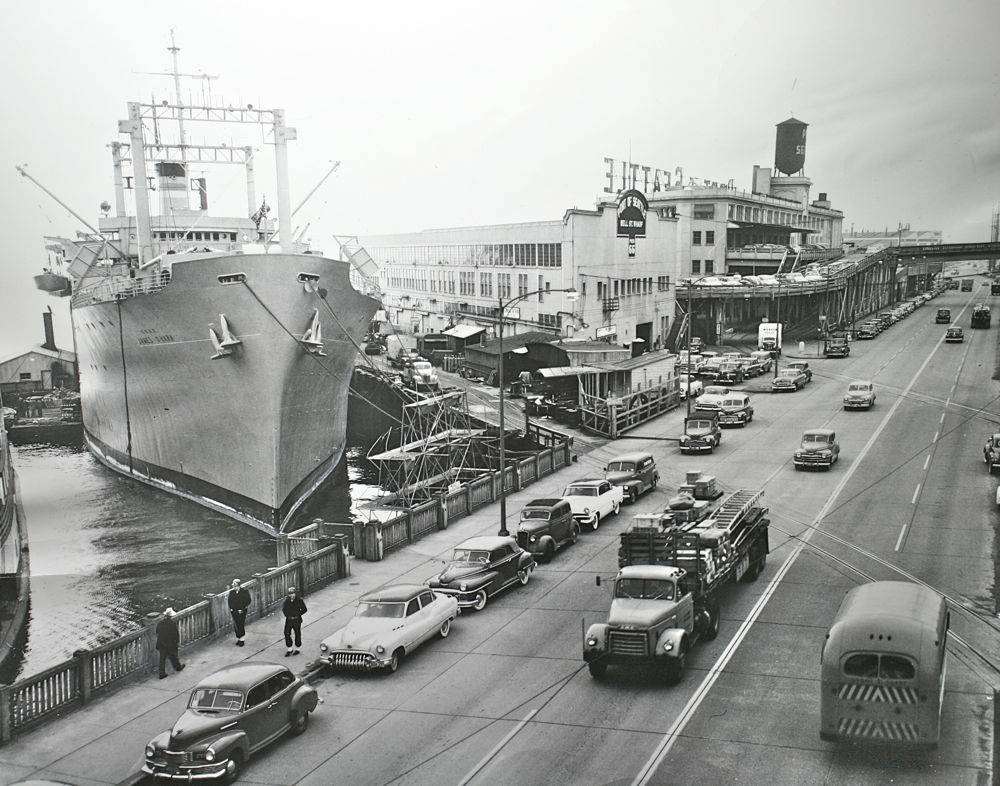 This press photo dated Oct. 23, 1953, gives us a great view of the port of Seattle, the James O'Hara and a wonderful assortment of cars and trucks along with a Navy bus.
The ship was in for extensive repairs by Commercial Ship Repair at Pier 66 and was almost ready to return into service when the photo was taken. The caption mentions that more than $100,000 had been spent since she went into the pier for her annual inspect-ion
We would like you, our readers to tell us all you can about the scene, along with details of the many vehicles in this street scene. The Old Motor photo.