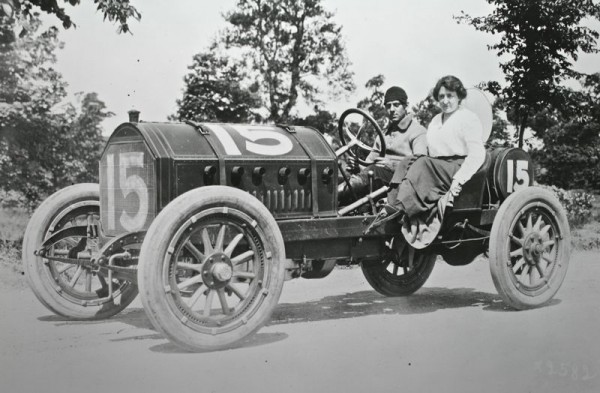 This photo shows Fred Belcher and his wife in his ohv-six-cylinder Knox racing car. Belcher did quite well in this car in the many hill climbing events in the Northeast which were very popular at the time and won the Port Jefferson Long Island event in 1910. With this same car he finished 9th at the 1911 Indianapolis 500 race.
In studying this photo from the Peter Helck Collection, we noticed that it had an unusual set of detachable rims. They are flange (drilled for lightening) mounted to the wooden fellow with five fasteners. The rings on either side of the tire with ten lugs hold the tire on. Can any of our readers identify the maker of these rims? They are somewhat similar to a Johnson rim, as was used on the Pierce-Arrow in that they use a flange mount. Photo courtesy of Racemaker Press.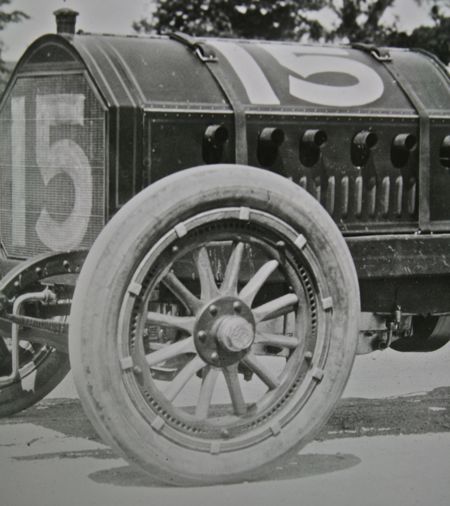 Photo below courtesy of Layden Butler from a Fisk catalog, showing the construction.