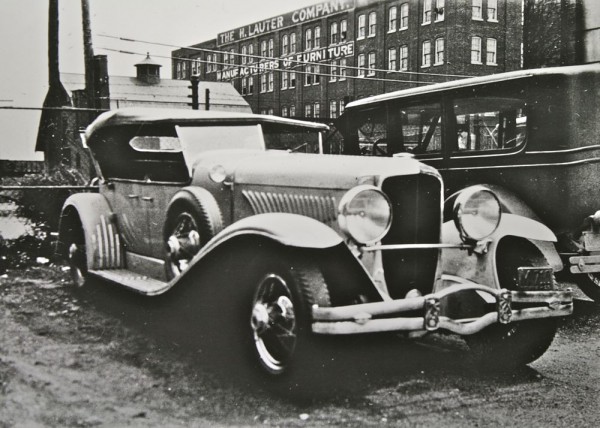 We previously have covered the Model A and Model X Duesenberg models with photos from the Fred Roe Collection. We are now going to start with a look at the first of the most famous of all, the mighty Model J Duesenberg which took two years to develop and test.
The photo of the prototype above appears to be at the factory, which was located on West Washington Street at Harding Street in Indianapolis, Indiana. The H. Lauter Company building in the background still exists and today and is now used as residential housing lofts.
The photo of the prototype below, possibly showing L. E. Richardson at the wheel, he was a special factory representative and advance man for special showings. This photo was taken in Toledo, Ohio in April 1929. The body or a twin to it still exists on a different chassis. Photos courtesy of Racemaker Press.