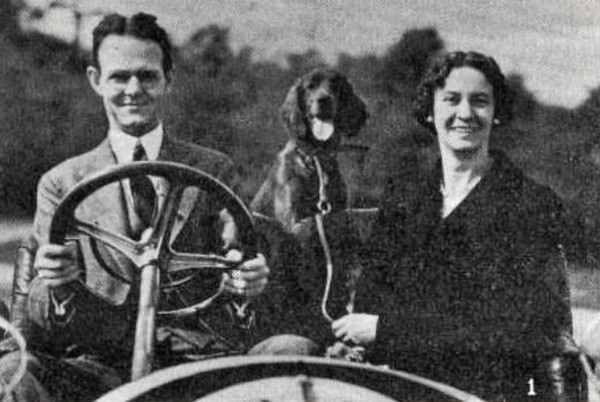 Through the courtesy of  The Larz Anderson Auto Museum we are pleased to be able to share with you the Roderic Blood collection of original Packard Company photographs and promotional materials. This collection was rescued from destruction in 1951 when Blood traded a 1910 Packard model 18 runabout to secure the collection that was being discarded by the Packard Co. Rod and his wife Winnie are shown in this photograph above, along with their Irish setter.
Blood had one of the finest collections of Packards in the world of some twenty cars that dated between 1906 and 1936. He was one of the founders of the VMCCA and was president of the club for two terms. Blood, who died in 1966, left this collection to the Larz Anderson Auto Museum.  His cars were auctioned off that year and to this day remain well respected examples of the marque.
We are going to present this incredible collection of photographs, starting  in the next post with the Packard firm's beginnings in Warren, Ohio, in 1900 and mix in pertinent promotional materials from the collection as we go along.
We would like to thank the Museum for sharing this collection with all of us and ask if you can that you make a donation to help them. The Larz Anderson Auto Museum, is a non-profit and a licensed Massachusetts car dealer, has been accepting car donations for over 40 years as a means of funding.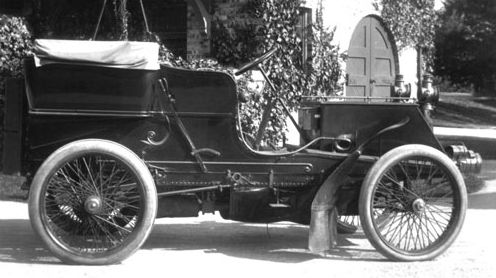 A donation to the Larz Anderson Auto Museum will also help support "America's Oldest Car Collection" of which three cars are shown here. The Larz Anderson Auto Museum is a nonprofit 501(c)3 educational and historical museum dedicated to the preservation of the historic Anderson Carriage House and the Museum's one of a kind automotive collection. They need your help!
There are a variety of ways you can make a contribution to the museum. They have an ongoing appeal for financial support and they can accept cash and stock gifts as well as any item of value. The Museum needs your support in the form of a collector car, cash, property or any item of value. Please feel free to contact the director of development @larzanderson.org to pledge your support for the museum today.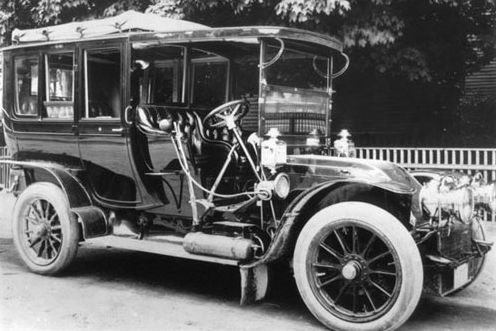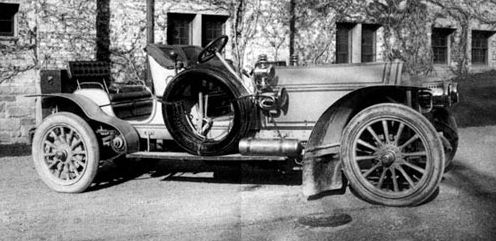 The ANDERSON CARS on exhibit; 1899 WINTON, 1900 ROCHET-SCHNEIDER, 1901 WINTON HEAVY RACER (top), 1903 GARDNER-SERPOLLET, 1905 ELECTRO-MOBILE, 1906 CGV (middle), 1907 FIAT (bottom),  1908 BAILEY ELECTRIC, 1910 PANHARD ET LEVASOR, 1912 RENAULT, 1916 PACKARD TWIN SIX, 1924 RENAULT TORPEDO, 1925 LUXOR TAXI, 1926 LINCOLN
If you can plan a visit to view the present exhibit (shown below) and also view the Museum in Brookline, Mass., it is conviently located west of the City of Boston, only about five miles east of routes 95/128