The first post from The Roderic Blood collection shows newspaper clippings above, from the Western Reserve Chronicle, Warren, Ohio December 3, 1851, advertising an early business venture undertaken by Warren Packard, who formed the company that would later bear the family name.
Below is a Packard Electric Company electric motor, which was produced  by William Doud Packard and James Warren Packard at the Packard Electrical Company which they formed in 1890. Editors additions; They also manufactured incandescent light bulbs starting in 1891. An interesting history of these pre-automobile ventures can be found in the 1921 book on the History of Youngstown and the Mahoning Valley, Ohio, Volume 1, by Joseph Green Butler just below.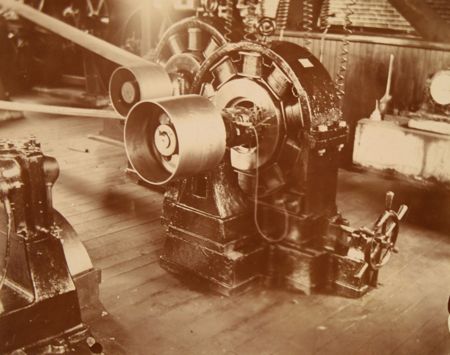 The four photos below appear to be taken in France and are all labeled as the "Property of Warren Packard". They show interest in the French cars that were no doubt ridden in and observed before the company went into production. There appear to be early electric cabs in the photos along with some form of a truck and a De Dion Bouton is seen in the last photo. Hopefully our readers will be able to date these early vehicles. Roderic Blood Collection photos, courtesy of  The Larz Anderson Auto Museum.