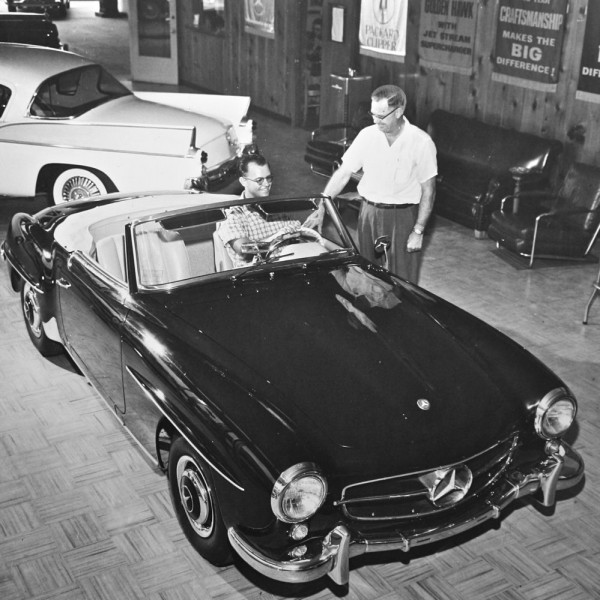 The automobile manufacturing and sales business is a challenging and ever changing arena. This photo from St. Petersburg, Fla. dated Sept. 9, 1957, shows us back in the time when Mercedes and the Studebaker Corp. had a merger of dealership facilities. Mercedes trying to get better established, had an arrangement with Studebaker to have some their dealers also handle their product.
This was the Stewart Jones salesroom in St. Petersburg with Gilbert Jones behind the wheel and his father Stewart, standing with a 190 SL Mercedes. Just behind it we see a Studebaker or a Packard Hawk (Studebaker and Packard were also in a merger of sorts). Note the banners for the Packard Clipper and the Golden Hawk with the "Jet stream Supercharger"on the wall at the right.
Your editor, when he was young man, bought from a Mercedes dealer his entire Stude-baker parts stock, to keep his Studebaker Hawk on the road in the early 1970s.  The Old Motor photo.