Mark J. McCourt did a fine post yesterday on the HMN blog, some of which we have reposted here, on one of our favorite artists and photographers Stefan Marjoram. He has been providing us with his wonderful art and photographs for almost a year and now he has made it easy for us to have some of his art and share it with our friends this holiday season.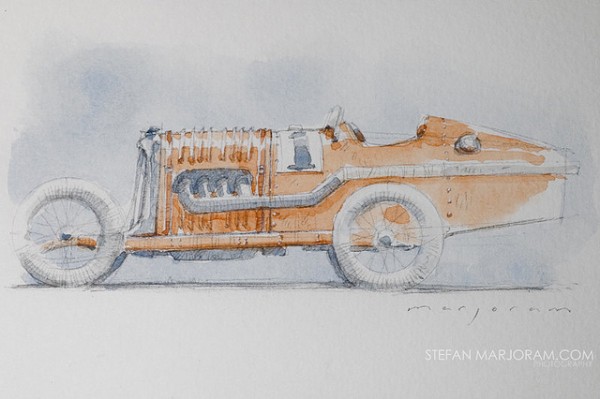 He's set up a new project for himself, in this month of December, and he calls it "Auto Art Advent." He will be releasing a new piece of watercolor art every day through Christmas Eve, and we'll be able to experience them on his blog and even buy the originals through his Etsy page. His first watercolor, which debuted on December 1, can be seen above and the second in the series released yesterday is below.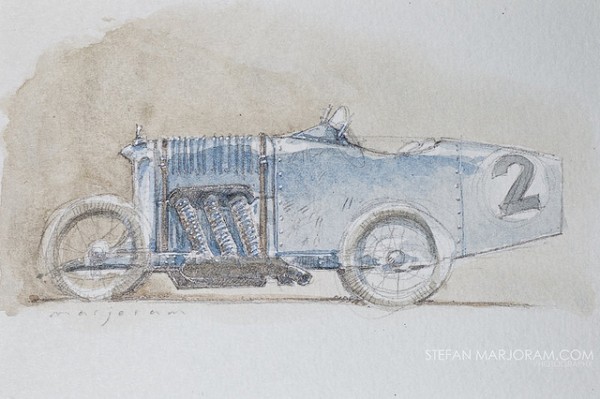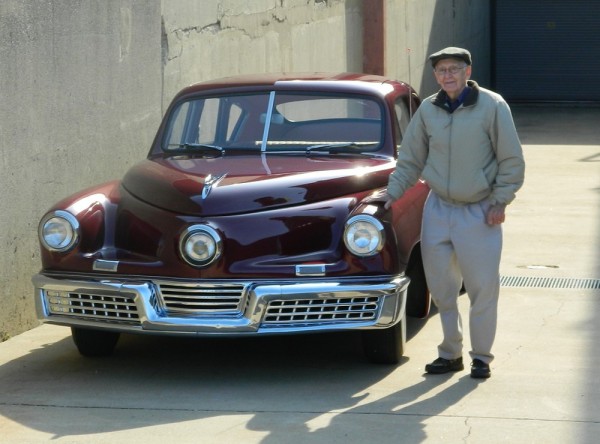 Dan Strohl on the HMN Blog has done a fine piece about Rudy Schroeder being reunited with the Tucker he won in a raffle, which was put on by the Missouri State VFW in 1949.
This summer, Stephen Murphy, the curator of the Richard H. Driehaus Collection at Chicago Vintage Motor Carriage, which currently owns Tucker #1008, learned that Rudy was still alive. Soon a plan was launched to bring Rudy to Chicago.
On November 18, Richard Driehaus had Rudy and his son Steve flown to Chicago to see and drive his old car, Tucker #1008. Rudy said his old car looked even better than it did when he owned it. He sat behind the wheel and told many stories about riding in the Tucker with his friends. There are many more photos and the rest of the story that Dan Strohl wrote about this Tucker and Rudy Schroder on the HMN Blog.