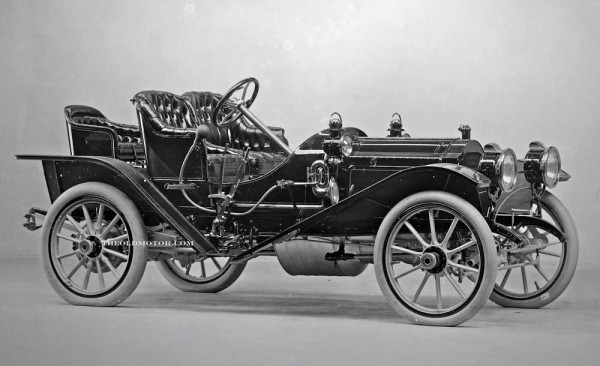 The Packard Motorcar had really taken off and 1908 would be a great year for the firm and its excellent Model 30. It was available in two wheelbases, a 108″ version and also a slightly larger long w.b. chassis this year at 124″. Packard's photography department had also become more skilled as witnessed by these fine photographs, that are the best we have seen yet, in the collection.
The Packard which was an upscale car, was offered at prices this year that ranged from $4,200-$5,600. The company was also working hard to build its dealership base in areas that were socially prominent. These hand selected dealers were expected to represent the car and the company in the best light possible. General Manager Henry Joy was quoted as saying , " We wish to maintain the highest possible reputation for correct and fair dealing"
A Packard Thirty was driven around Russia, over 14,000 miles by writer and photo-grapher Charles J. Belden. A Packard dealership was also established in Paris, in 1908 and some 45 cars were registered there for travelers who toured the country and Europe in their Packards leaving a very favorable impression of the car.
A publicized "Family Tour from Ocean to Ocean" was accomplished by Jacob Murdoch and his family who traveled from Pasadena, CA, to the East coast in only 25 days, which at the time was considered a rapid journey for the trek.
It was a very good year for Packard and the Model 30, so much so that the entire production run of some 1470 cars was finished and sold out by May 21 st. The other good news was that Packard's smaller companion car, the Model 18, was soon to be introduced in the 1909 model year which followed, and we will cover it in our next installment. Photos from the Rod Blood Collection courtesy of  The Larz Anderson Automobile Museum.
You should make a point to take a look at the Larz Anderson Museums wide variety of Lawn Events that are held just about every weekend from May-October. Plan a visit to the museum this coming season to see the incredible carriage house, along with the Anderson collection of early automobiles.