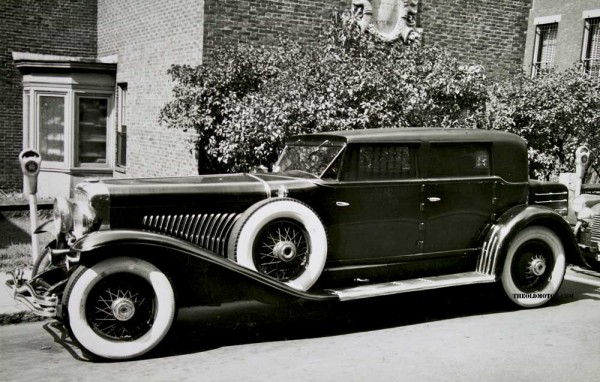 The Beverly berline was designed as an exclusive Duesenberg Model J body style, by the very talented hand of Gordon Buehrig in 1929. The Murphy Body Company built around a dozen of them and the factory price for the complete car was $16,500.
The car above has no doubt survived, as the photo is from the Alden Handy photo album and appears to still have been in use in the late 40s. Photo courtesy of Joe Puleo.
The four photos below are from the Fred Roe Collection,  the first and the last two photos show another new Murphy Berline. Note the lavish interior with a wood-finished divider, complete with a second set of gauges, a radio to the right and a bar. The rear seat was designed to accommodate only two, but the center section was removable.
The Murphy Company closed in 1932 during the depths of the depression and the second photo below shows one of two Beverly bodies the Rollston Company produced. This car pictured was built for Mrs. William Wrigley. Photos courtesy of Racemaker Press.